All month long, CBT will be rolling out our 2013-2014 season preview. Check back throughout the day, as we'll be posting three or four preview items every day.
To browse through the preview posts we've already published, click here. The rest of our Top 25 Countdown can be found here. For a schedule of our previews for the month, click here.
Last Season: 29-6, 13-3 (1st MWC); Lost in the Round of 64 to Harvard
Head Coach: Craig 'Noodles' Neal (1st year at New Mexico)
Key Losses: Tony Snell, Demetrius Walker, Chad Adams, Steve Alford (coach)
Newcomers: Cullen Neal, Merv Lindsay, Obij Aget, Deshawn Delaney, Arthur Edwards, Devon Williams
Projected Lineup
– G: Kendall Williams, Sr.
– G: Hugh Greenwood, Jr.
– G: Cullen Neal, Fr.
– F: Cameron Bairstow, Sr.
– C: Alex Kirk, Jr.
– Bench: Merv Lindsay, So.; Cleveland Thomas, So.; Nick Banyard, So.
They'll be good because …: New Mexico lost Tony Snell to the NBA Draft a year early and saw their head coach Steve Alford sign an extension and then a contract with UCLA in the same month. It may seem like a new era is beginning in Albuquerque, but that couldn't be further from the truth. New head coach 'Noodles' Neal has been with the program for years, and with four of the team's five starters returning — with Cullen Neal, the coach's son — replacing Snell, there is a lot to like here. New Mexico went 29-6 last year, winning a very tough Mountain West by two full games and earning a No. 3 seed in the NCAA tournament. Yes, they (once again) lost far too early in the tournament, bowing out to No. 14 seed Harvard, but do't overlook just how good the Lobos were last year.
Bottom-line? Reigning MWC Player of the Year Kendall Williams returns, as does all-conference center Alex Kirk. Throw in bruiser Cameron Bairstow and a pair of quality wings in Hugh Greenwood and Cullen Neal, and the Lobos have the pieces and the talent to play their trademark physical defense while opening things up more on the offensive end of the floor.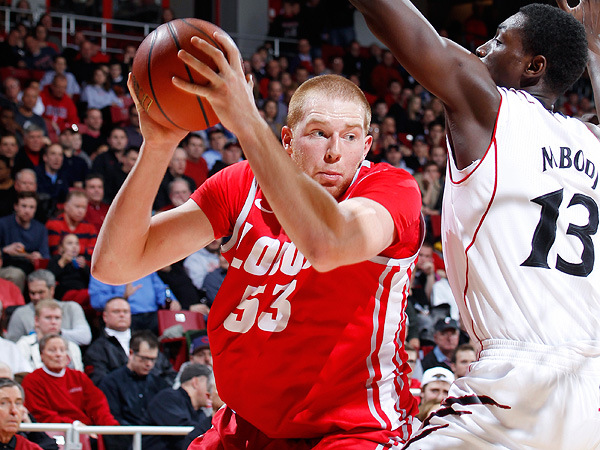 But they might disappoint because …: Losing Snell hurts for a couple of reasons. For starters, he was the team's best perimeter defender thanks to his length and athleticism. New Mexico doesn't have anyone that can replace that. But he was also the team's best perimeter shooter, knocking down 39% of his threes a season ago. Neal is the guy expected to fill that void on the offensive end of the floor, but remember that he's a freshman coming off of an appendectomy. There's no guarantee he's going to be able to contribute big numbers immediately, if at all.
The bigger issue may actually be New Mexico's depth, especially in the front court. Kirk is one of the nation's most underrated centers, and Bairstow is a land warrior that may never dunk in a game but is impossible to push out of position. Beyond that? Well, there's seven-foot freshman Obij Aget. And Kansas transfer Merv Lindsay, who managed to see action in 12 games with the Jayhawks. And Nick Banyard, who was unproductive in 30 games last season. The MWC is as much of a grind as any league in the country, and if Neal cannot develop his bench, the Lobos could be worn down by the end of the season.
Outlook: New Mexico's loss to Harvard in the NCAA tournament is going to end up being overplayed, and as a result the Lobos are likely going to be underranked heading into the season. Honestly, I think we probably underrated them at No. 22. The Mountain West has not had good NCAA tournament showings in recent years, but that doesn't change the fact that the league is loaded and balanced, especially with Utah State joining the ranks this year. New Mexico went 5-3 on the road in MWC play, a feat that is almost as impressive as the fact that the Lobos won the league by two full games.
But until UNM — and the MWC as a whole — proves that they can compete on a national stage when the lights are the brightest, this team is going to perpetually start the season lower than they could be. Is this the year that they finally break through and get out of the first weekend?