[youtube=http://www.youtube.com/watch?v=QCkut97Mbjw]
The first thing that you'll learn when covering college basketball is that you should never, ever underestimate the passion — and insanity — of Kentucky basketball fans.
This morning at 5 a.m., fans were allowed to begin camping out for a spot in line to get a voucher for a ticket to Big Blue Madness. Those vouchers won't be given out until 7 a.m. on Saturday morning. That's a full 74 hours later.
Look at the rush to get a spot in line:
A record 650 tents were set up as of 9 a.m. Wednesday morning. This is what "Tent City" looks like now: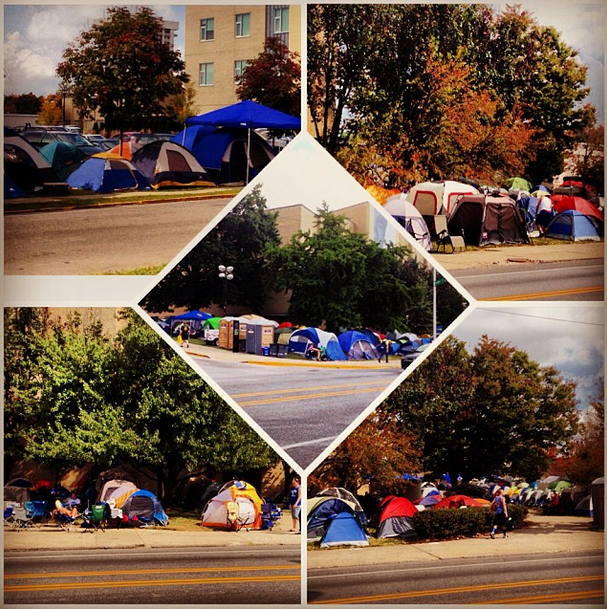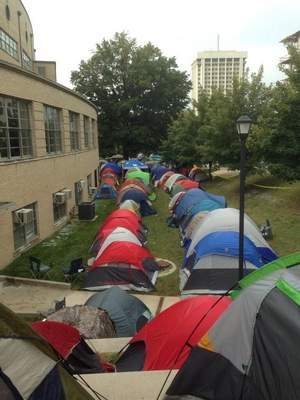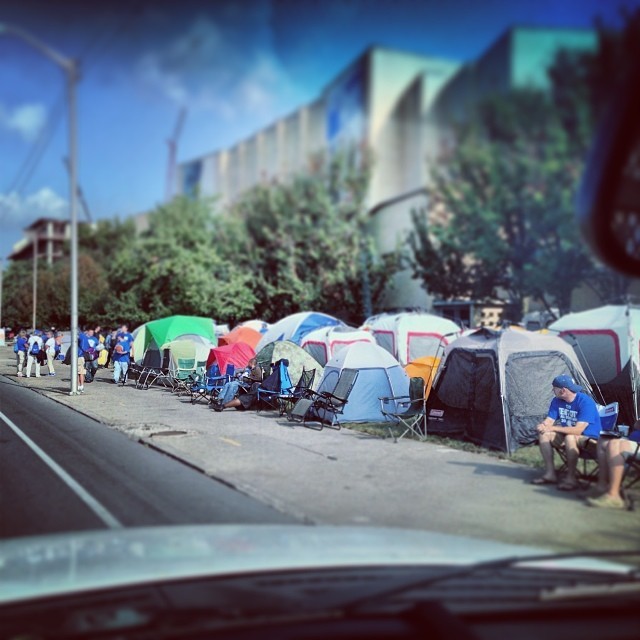 Remember, this is all for a chance to see Big Blue Madness, which can barely be qualified as a practice.
As Coach Cal would say, "You people are crazy."