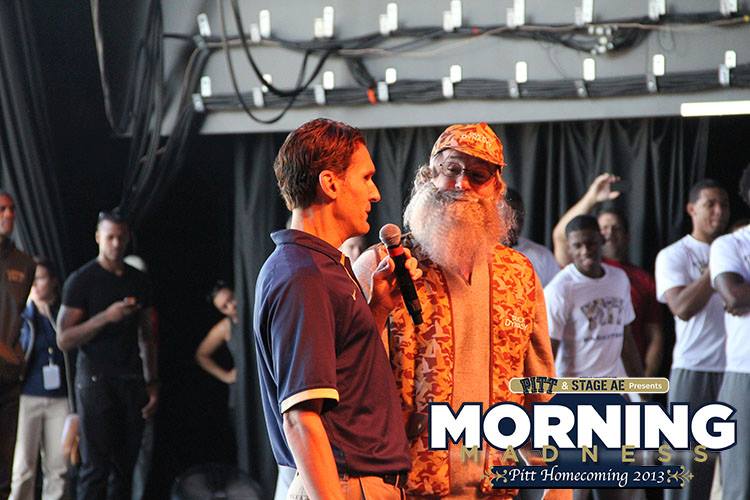 We officially have our first highlight from 2013 Midnight Madness celebrations even if it didn't happen at midnight.
On Saturday, Pitt basketball hosted their Morning Madness, kicking off a day worth of tailgating for students getting ready to see the Panthers host Virginia on the gridiron.
There were dunk contests and some Pitt hoops Family Feud (every player has Miley Cyrus on their iPod), but the highlight was definitely seeing head coach Jamie Dixon roll up in a camouflage golf cart dressed as 'Uncle Si' from Duck Dynasty. Last year, Dixon dressed up as Jackie Moon, Will Ferrell's character in SemiPro.
Believe it or not, Dixon, who hails from Southern California, is a card-carrying member of the Screen Actors Guild after starring in a couple of commercials as a kid. The fact that none of them are on youtube is a crying shame.
[youtube=http://youtu.be/roI_TOoSfJQ]