Arkansas has one of the best home court advantages in the country, but it will be a little while before the Razorbacks can get back into their own gym. There were heavy rains in Fayetteville last week Bud Walton Arena was flooded, causing some damage to the court. From the Arkansas News:
"This past Friday, Bud Walton Arena experienced water infiltration on some portions of the playing floor and areas surrounding the playing floor following heavy rains overnight," [senior associate athletic director Kevin] Trainor said in an email. "Currently and throughout the remainder of this week the floor will be unavailable while the athletic department works to remove any excess moisture and completes a full assessment of any potential long-term damage to the playing surface."

The extent of the damage — or how much it will cost to fix it — is not immediately clear. But the water damage has pushed the Arkansas men's and women's basketball teams out of Bud Walton Arena for the time being.
That's a problem, and not just because of the simple fact that basketball courts are not supposed to be submerged in water. Arkansas doesn't have a basketball practice facility. They're the only program in the SEC without one. AD Jeff Long has been pushing to spend $20-25 million on a facility, but he's gotten some pushback. That's football country down there. Folks don't want to spend that money on a basketball program that was good 20 years ago.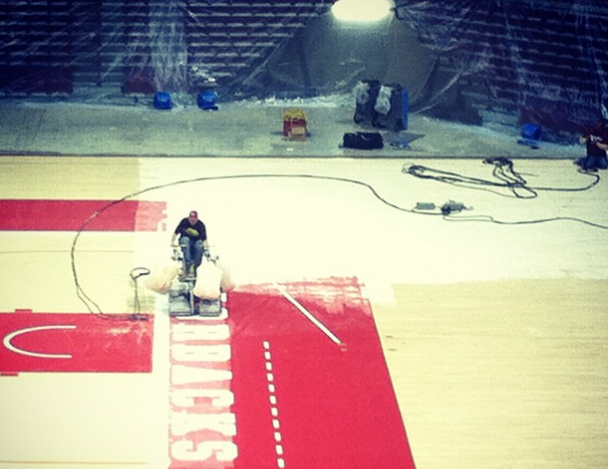 Here's the catch, however: practice starts Friday. The Razorbacks have been working out in the school's rec facility, which is fine for an intramural team but isn't exactly ideal for a team competing in the SEC.
(h/t Norlander)