The Tennessee Volunteers new uniforms are pretty slick and adidas did a nice job of cleaning up the jerseys for the 2013-14 season.
The previous uniforms had black shadowing around the lettering and numbers and that has since been removed for a cleaner all-white look. The words "Vol Nation" are also inscribed on the jersey by the back of the neck.
The new jerseys were first shown on the Vol_Hoops Instagram page.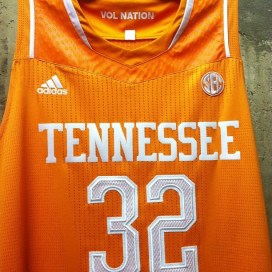 Coming off of a 20-13 season and 11-7 season in the SEC, Tennessee hopes the new uniforms can give them a boost into the NCAA Tournament.