Tattoos have recently been a big deal in college sports. You can get your football team in trouble for getting free ones, you can forget to spell-check, or you can – as Rick Pitino did this year – celebrate a national title with one.
One thing that is always a bit dicey when getting ink is the portrait. It takes a quality artist to etch a recognizable likeness on skin, and it can go terribly awry.
I wouldn't exactly say that a Louisville fan's recent tattoo went awry, but it's definitely not what I'd call a definitive image of the intended subject.
Drew Franklin of Kentucky Sports Radio posted this image on Twitter, showing a UL fan's tribute to the newly-minted Hall of Fame coach of the Cards:
If you're going to get a Rick Pitino tattoo, it only makes sense to get it going down your leg. pic.twitter.com/4hoNLXyrR4

— Drew Franklin (@DrewFranklinKSR) September 12, 2013
Now, I already tipped my hand in the title of this post, but I don't think this looks like Pitino. Look at that photo and see if any of these phrases spring to mind:
"I need more cowbell!"
"I like to starve myself, it keeps the fear up"
"I hid this uncomfortable piece of metal up my…"
Or, if you're not really a movie fan, just look at this: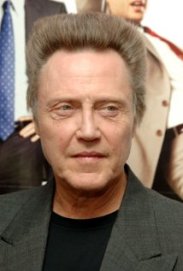 Am I wrong?