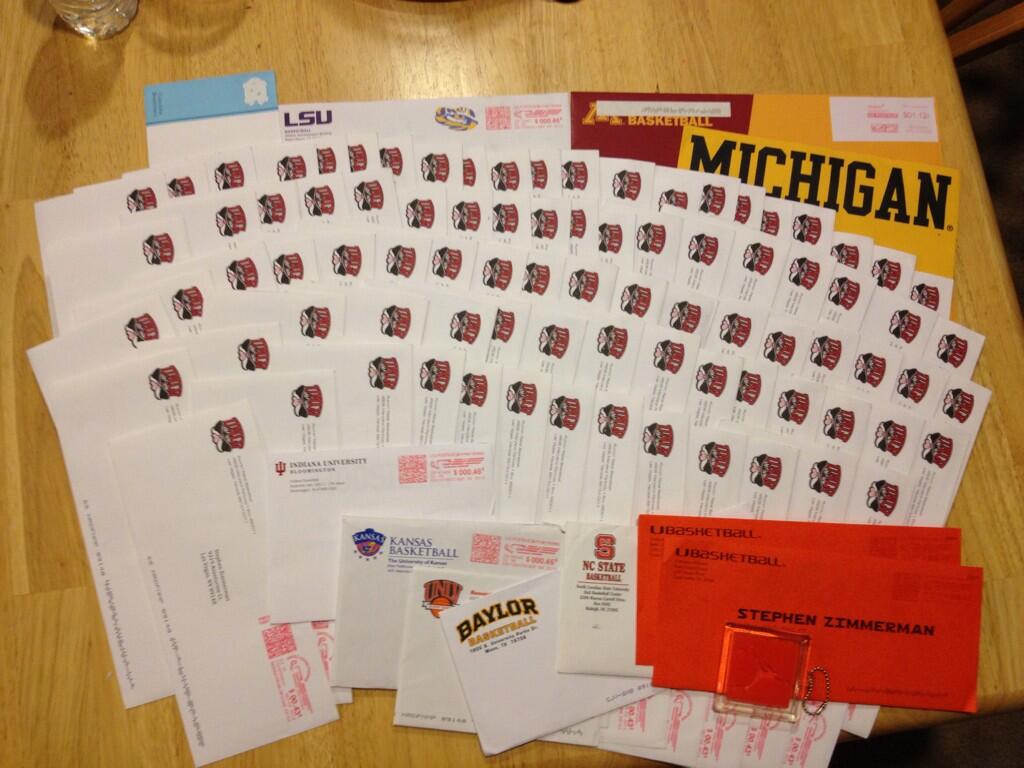 Those are all the letters that Stephen Zimmermann, a seven-footer and top five recruit in the Class of 2015, got in the mail yesterday.
There are some pretty big names there — Kansas, Baylor, Indiana, Michigan, North Carolina — but what's most notable is the fact that UNLV sent 86 letters to Zimmermann.
86!
In one day!
That may be overkill, but it's certainly a way for the Rebels to show Zimmermann that they want him to head to UNLV. And it's a way to get attention. Think about it like this: Rick Pitino had an in-home visit with the Zimmermanns on Wednesday. Coach Cal is heading there tomorrow. But we're not writing about that here, we're writing about the 86 letters that UNLV sent one kid in one day.
Here's the funny part to me: they just wasted something like $40 in postage. Zimmermann is a Las Vegas native. Why not just send an manager over to stuff the letters in his mailbox? He could steal the letters from the other schools in the process. Think about that pitch. "We're the only ones sending you letters, and we sent you 86 of them. We clearly want you to play for us more than any other school in the country."
At the end of the day, I just really hope that the Zimmermann's recycle.