Earlier this week, Kansas released their new uniform design in a video of Andrew Wiggins at a GQ photo shoot.
Baylor wasn't quite as extravagant in their announcement, as the official men's basketball twitter feed posted two pictures on Wednesday night of this season's uniforms: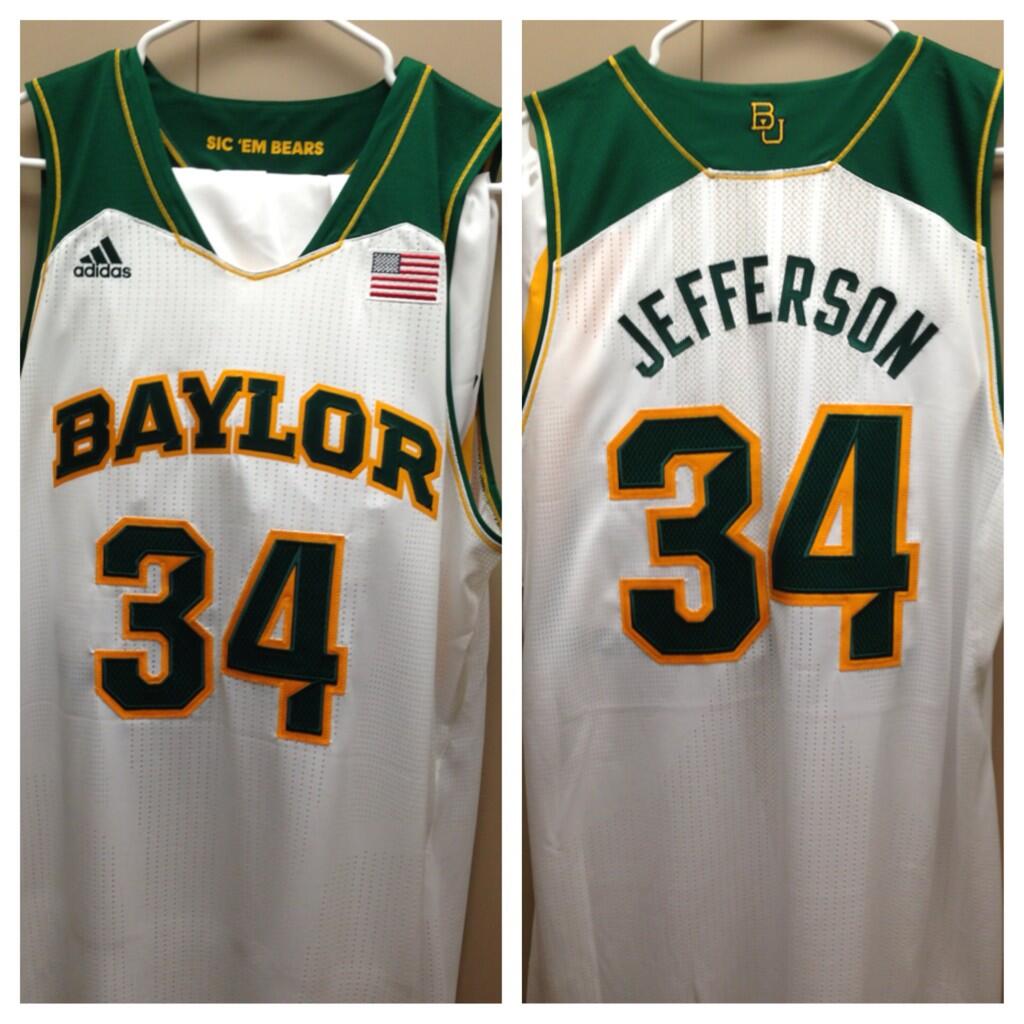 And the shorts:
I like it.
It seems like Adidas is really going for the whole shoulder stripes look this year, and while some folks have pushed back against it, I like it.
At least the color of the jerseys don't require sunglasses to look at them.