One of the most underrated college basketball twitter feeds out there is that of @CRAFTroomies which, as you can probably figure out, was put together by Aaron Craft's roommates to document the life and times of Ohio State's star point guard.
Usually, the feed is chock full of tweets about taco night, pictures of Craft barbecuing (I find that mildly hilarious), and inside info on his N'SYNC fandom.
But on Sunday night, @CRAFTroomies had some big news to share, as they announced, with a picture, that Craft is engaged: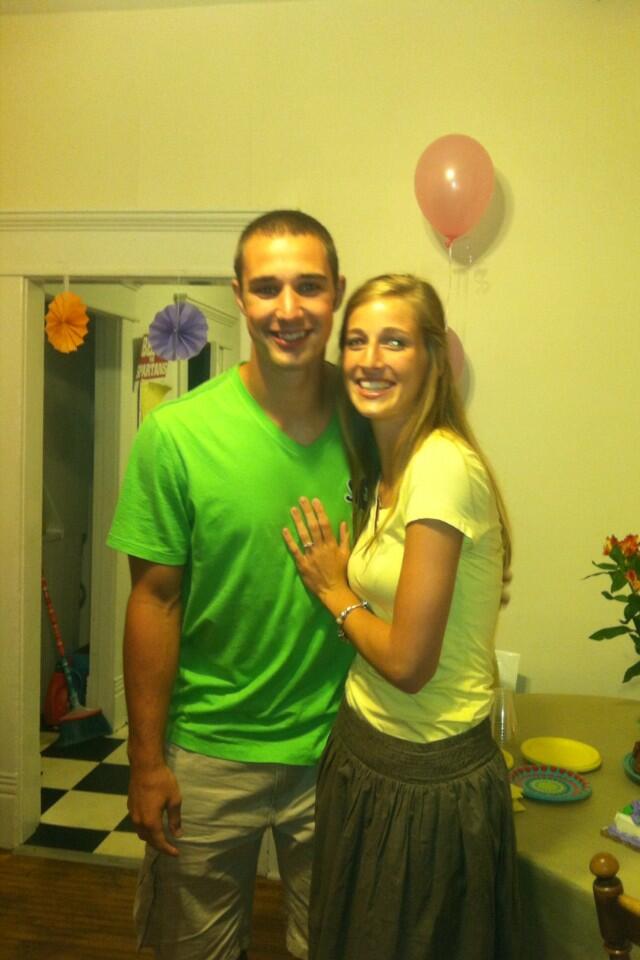 We at CBT are thrilled for the happy couple, and send out a hearty congratulations.
But a large segment of Columbus' female population was not as happy:
How I really feel about Aaron Craft being engaged… @TheOSUProblems pic.twitter.com/2DddMT7jbk

— Molly Manning (@MJayne514) September 9, 2013
Aaron Craft is engaged. Aka My life is over. #brbcrying

— Faith(y) (@Tri_Pry14) September 10, 2013
Aaron craft is engaged. My life is over. I'm gonna go die now.

— Brenna Kubec (@BwennaKubs) September 10, 2013
Yesterday I kept asking myself why it was such a bad day. Then it hit me.. Aaron Craft got engaged  #OfficiallySingleForLife

— Calah Kruse (@CalahKruse) September 10, 2013
Seeing Aaron craft in this class today depresses me. He'll soon be a married man #sadday #crying

— Samantha Witchey (@Witchey_1021) September 10, 2013
AARON CRAFT IS ENGAGED MY LIFE IS RUINED

— Cassidy Havens ✌ (@cassidy_havens) September 10, 2013
If you can't understand what a girls obsession about Aaron Craft is just consider yourself a Wolverine.

— Jenni Strassel (@jlstrazz) September 10, 2013
If that wasn't bad enough, there are now apparently food shortages in Columbus:
@CRAFTroomies PLEASE TELL AARON CRAFT THERE'S NO ICE CREAM LEFT ON CAMPUS BECAUSE 30000 GIRLS ARE EATING THEIR FEELINGS. THANKS A LOT JERK!

— Dan Chapman (@HeresDChapstick) September 9, 2013