After making the program's first NCAA tournament appearance in nearly two decades, the James Madison Dukes will be playing on a new court in 2013-14.
During the spring the James Madison athletic department asked fans to submit their ideas for a new court design, resulting in some 65 submissions. From there the athletic department cut the list down to ten, giving fans the opportunity to provide feedback on the final submissions. On Saturday the school announced its decision, choosing a design that features the school's secondary logo.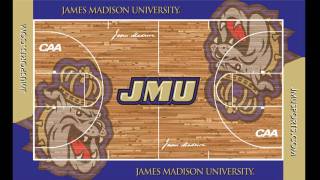 "Several months of planning and tweaking have culminated in a layout that will be uniquely JMU while instilling heightened spirit and pride," James Madison AD Jeff Bourne said in the release. "I'd like to commend our folks for their hard work to identify a bolder, more distinctive appearance while also thanking the many fans who participated in our social media design campaign."
In addition to the two images of Duke Dog, James Madison's signature and the CAA logo are on the court. Now that the design of the court has been determined, head coach Matt Brady can go about his business in earning a second consecutive trip to the NCAA tournament.
Sophomore Andre Nation returns after averaging 9.3 points and 3.1 rebounds per game as a freshman, and he'll be asked to lead the way for a team that has to replace its top three scorers from a season ago. JMU adds six freshmen to the program with five being front court players. With Rayshawn Goins (12.1 ppg, 7.3 rpg) and A.J. Davis (12.2, 3.6) out of eligibility, the Dukes will need their young big men to hit the ground running.