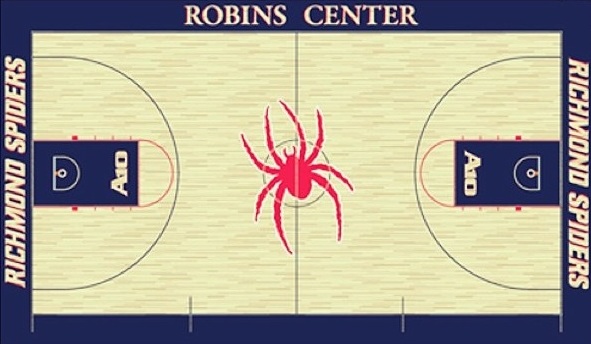 The University of Richmond announced a new court design several weeks ago, and each Friday had previewed the new design by uploading a section of the court to the athletic department's Instagram account.
On Friday, the Spiders unveiled the new-look floor that will be read for the season. Nothing too extreme about the Spiders' new court, but it is the first of many changes to the Robins Center, an arena that had stood for more than 30 years.
The Robins Center is in the middle of a $17 million renovation. Richmond takes to the renovated Robins Center on Nov. 8 against Delaware.