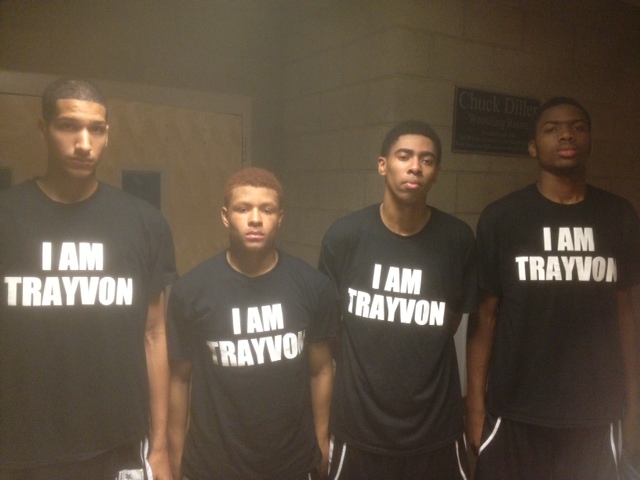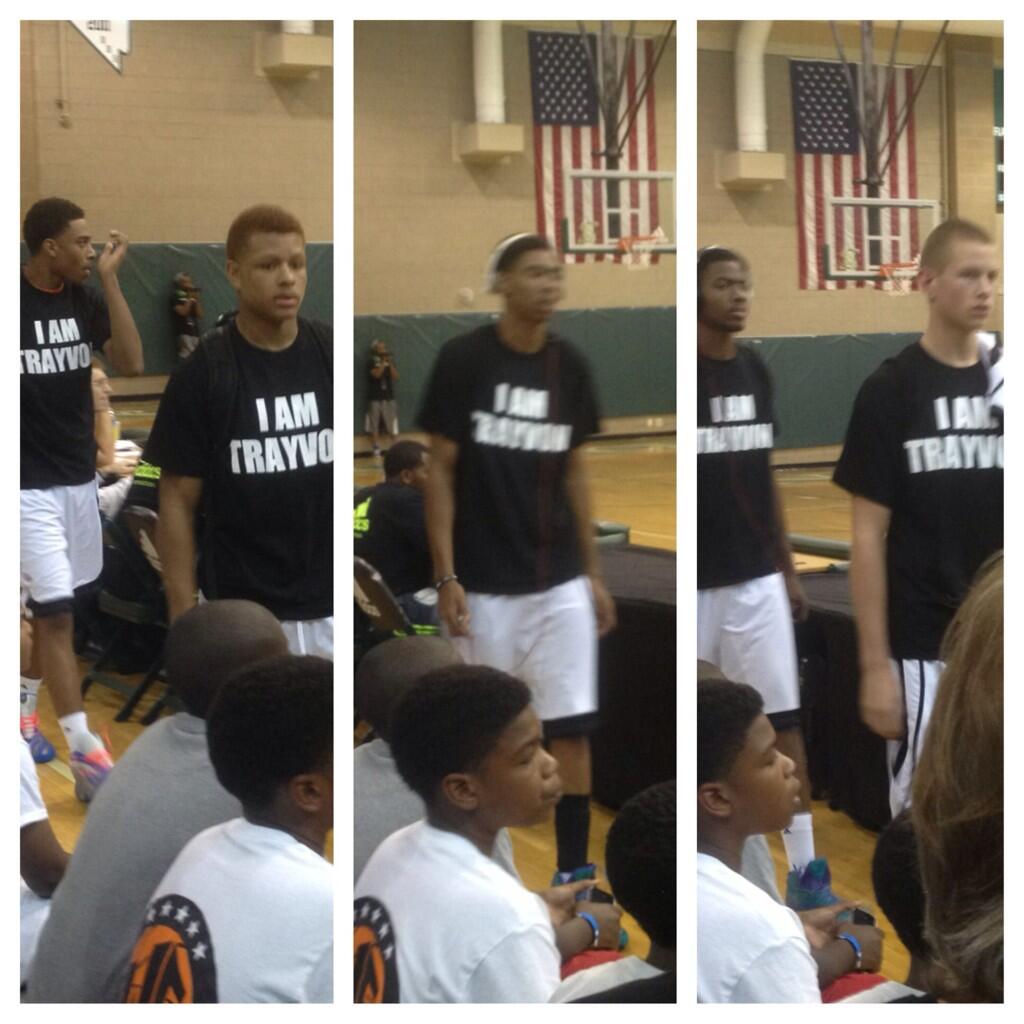 That's quite a statement for a group of 16 and 17 year old basketball players to make.
"There was no negativity that I was aware of. Everything I got was positive," Game Elite coach Ryan Falker told the Dagger. "The biggest point we were trying to make, and the kids understand this, is that could have easily been them. Even the caucasian player I have on my team, he wore it proudly. It could have easily been him. It could have been any child of any ethnicity. That's why they wanted to represent this young man of their generation."
The most interesting part?
Game Elite has one white player on their 12 man roster. He wore the t-shirt as well.
"Whether you're white or black or Hispanic, it's their generation," said Falker of his team, which is comprised of 11 African-American players and one white player, Alex Bearup. "Trayvon Martin, he looks just like them. He was a 17-year-old kid. These kids are 16 and 17. They identify and say, 'This could have easily been me.'"

Said Bearup, a 2014 player from Alpharetta, Ga., "If they want to support it, I support the cause with them. We talked in that hotel room, we were shocked and discussed how we really felt about it. It could be anyone."
You can find Rob on twitter @RobDauster.