Russdiculous is going international.
A preseason all-american and the leading scorer for the reigning national champs, Russ Smith has been named a member of the East Coast All-Stars, a 12-man team that left for Estonia to play in a tournament called the Four Nations Cup.
The team practiced over the weekend at Fordham before leaving. It's coached by Guy Rancourt, who is the head coach at Division III Lycoming. The rest of the roster is as follows: Kadeem Batts (Providence), Rakeem Christmas (Syracuse), Mike Gbinije (Syracuse), Eron Harris (West Virginia), Phillip Nolan (Connecticut), Tom Knight (Notre Dame), Justin Miller (Lycoming), Michael Rudy (Lycoming), Tate Unruh (Northern Colorado), Jarrod Uthoff (Iowa) and Jabrille Williams (Binghamton).
The trip isn't all that important, except for the fact that Smith missed out on a chance to receive his national championship ring on Monday: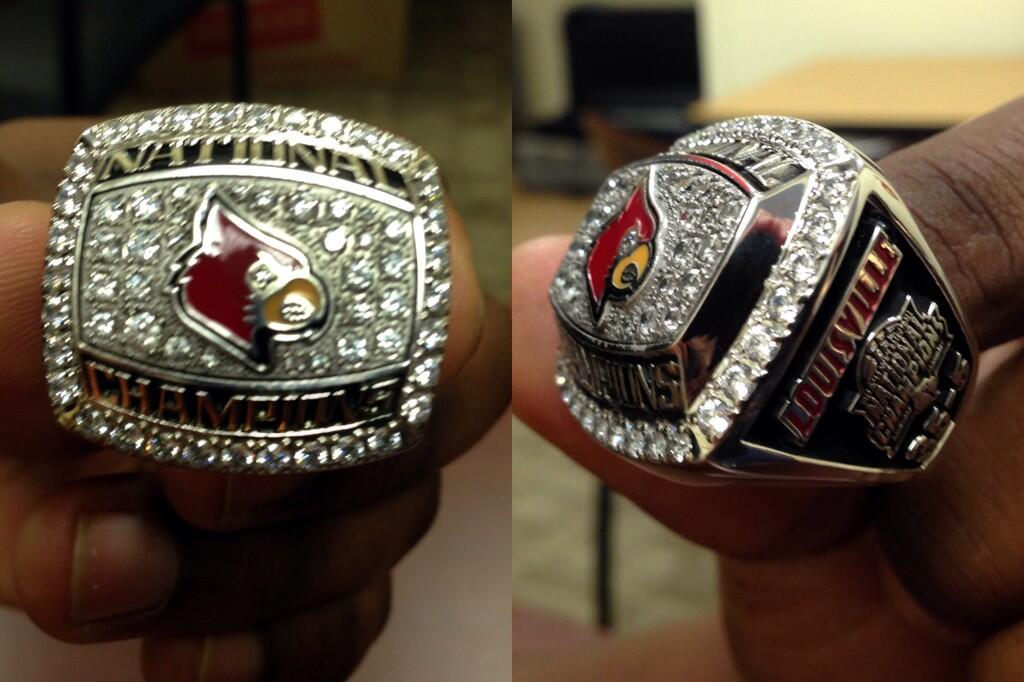 He also won't be in attendance as the Cardinals make a trip to the White House on Tuesday, which is actually a national tragedy: we won't get a chance to see what happens when Russ Smith meets President Obama.
You can find Rob on twitter @RobDauster.