[youtube=http://www.youtube.com/watch?v=IbToaVPE7Uw]
By now, you should know that Arizona recruit Aaron Gordon will be, in all likelihood, the best dunker in college basketball for the 2013-2014 season.
If you have been convinced yet, the video above should help. It's from the U19 trials that happened earlier this summer, and it's simply a dunk-off between members of the team. And Gordon? He's more impressive than the most of the NBA dunk contest participants.
Which is why you should expect to see quite a few dunks like this from Gordon this season:
[youtube=http://www.youtube.com/watch?v=L7FfSijoJRQ]
Look at where he caught the ball on that oop: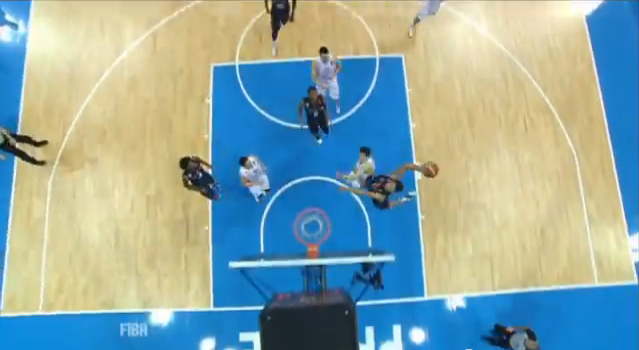 Gordon might be the most interesting player heading into next year.
Everyone knows about Andrew Wiggins and Kentucky's freshman and how good Michigan State and Oklahoma State can be because of who came back. But Gordon, who has been one of the most impressive players of the summer, can be the difference maker for Arizona. He can be the reason that they make a Final Four, especially if he embraces the idea of being a face-up four-man.
You can find Rob on twitter @RobDauster.