[youtube=http://youtu.be/avIONLJcBbg]
In recent years, college basketball court designs have become a way in which programs can set themselves apart from the competition.
From Oregon's floor at Matthew Knight Arena, which at first did not have a clearly visible half-court line, to new designs that include a city skyline or the outline of the school's home state, we've seen many ideas hit the landscape.
UCF could raise the bar with its' #OperationBlacktop project.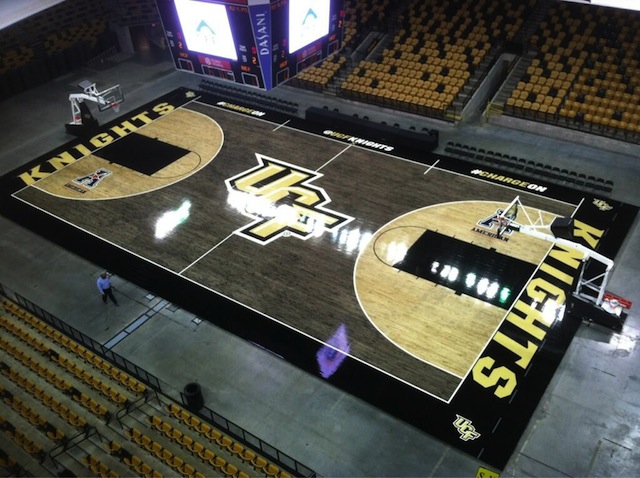 Yes. The new UCF basketball court will be designed to look similar to the blacktop court that can be found in many parks across the country. This is certainly a way in which to draw attention to your basketball program, with UCF beginning play in the American Athletic Conference this fall.
The court will certainly take some getting used to, but as is the case with schools unveiling new uniforms this is the kind of move that sparks enthusiasm among the players (and recruits as well). The next step is putting an even more successful product on the floor, with the Knights looking to build on last season's 20-win campaign.
h/t Lost Lettermen, Sporting News
Raphielle can be followed on Twitter at @raphiellej.