The championship rings of former Kentucky Wildcat Walter McCarty are now up for sale on eBay.
McCarty, a member of the 1996 National Championship team is having both the ring given to the team by the NCAA and the ring presented to the Wildcats by the University of Kentucky are both being auctioned off with bidding ending in the next 28 days.
Kentucky Sports Radio first posted the news on Monday morning, but by Monday evening Brooks Downing of bd Global tweeted that McCarty was not intending on selling the memorabilia.
"Spoke with Walter McCarty today, who is working diligently to have the rings returned. Misunderstanding with family member," read the tweet.
Currently on eBay, the NCAA championship title ring (pictured to the right) is going for $3,400. The flashier Kentucky championship ring (as seen below) is a little pricier at $5,200.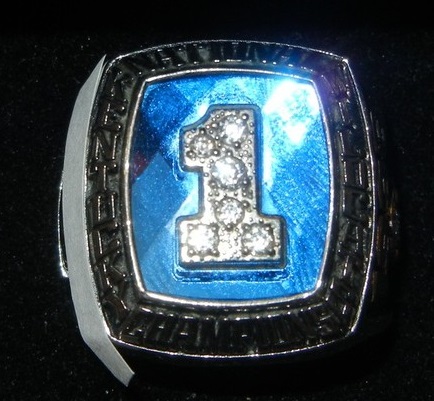 [h/t The Dagger]
Terrence is also the lead writer at NEHoopNews.com and can be followed on Twitter: @terrence_payne