NASCAR driver Brian Vickers is taking a risk.
The North Carolina native will be donning all Louisville everything — hat, fire-suit, racecar — as he heads to the the Kentucky Speedway for a Sprint Cup Series race on June 29th.
"This will certainly help my popularity with local fans that weekend," Vickers said in a statement, which I'm not so sure is true. You have to wonder if he realizes that once you get outside of Louisville's city limits, it's safer to don blue than, well, this: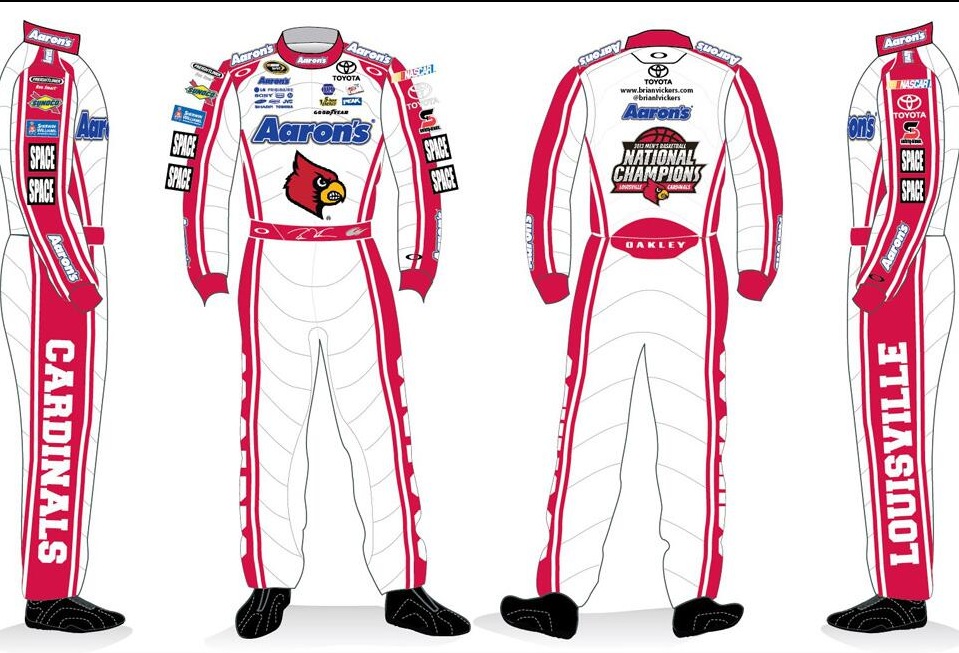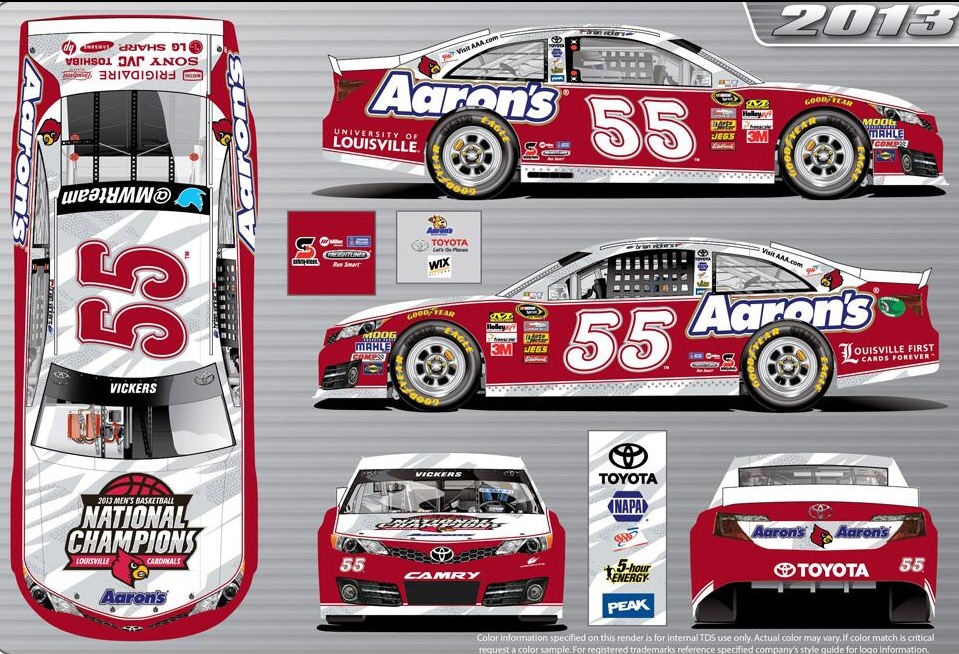 Louisville has none nothing but win, seemingly regardless of the sport, this school year, so while Vickers may find himself booed by the Big Blue Nation, he'll undoubtedly be hoping some of that luck rubs off.
"I'm a big fan of sports in general so to have the national champions on board is a huge honor," Vickers continued. "They are winners and it's always cool to surround yourself with success. Our goal is to make them proud."
"We're thrilled Aaron's and Brian Vickers have chosen to run the Louisville colors during the NASCAR Sprint Cup Race at Kentucky Speedway," Louisville basketball coach Rick Pitino said. "I know how many Louisville basketball fans are NASCAR fans, and like them I'm looking forward to seeing the car on the track. I think one of those die cast cars might eventually make it to my office. I've seen the paint scheme and it's really sharp."