It's official: the inaugural tournament for the American Athletic Conference — the AAC for short, also known as the 'old Big East' — will be held in Memphis at the FedExForum.
The conference's twitter feed, in a stellar example of how to properly use social media, posted this at Noon ET: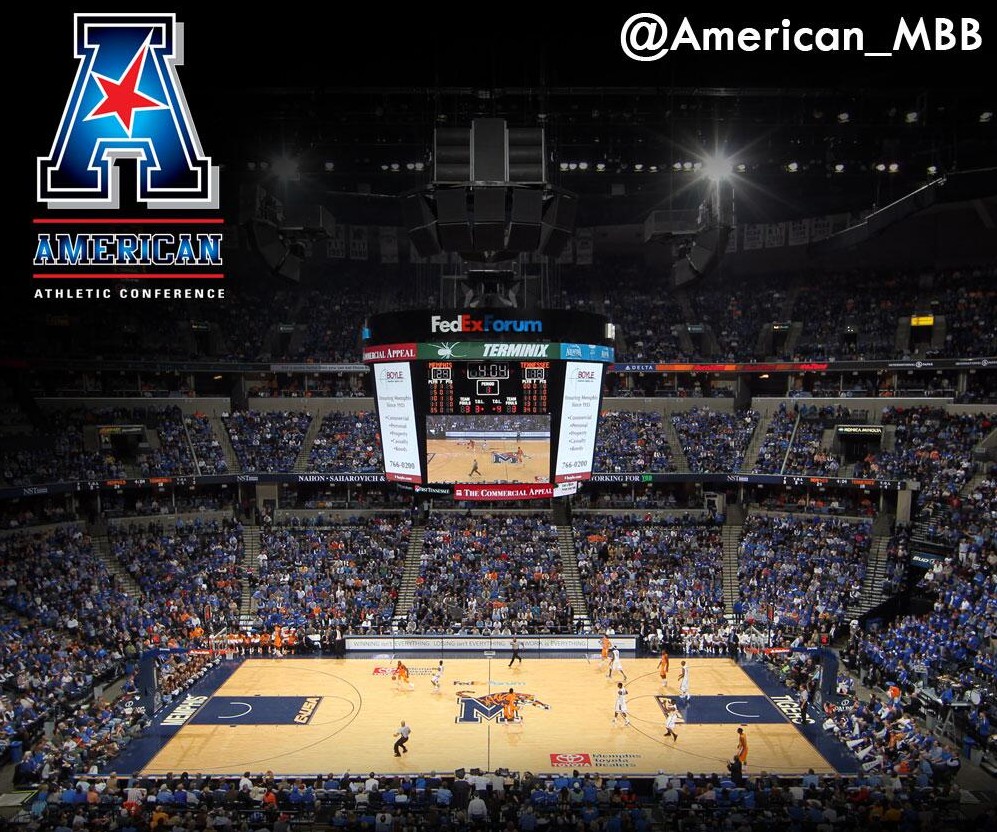 "We are very excited to have the first American Athletic Conference championship at FedExForum," commissioner Mike Aresco said in a release that was published, ironically enough, on BigEast.org.  "We received significant interest from many outstanding venues.  FedExForum is an outstanding facility and the Forum, the city of Memphis, the University of Memphis and the local community will combine to create a wonderful inaugural event that our teams, coaches, administrators and fans will embrace and enjoy."
The games will be played from Wednesday, March 12th, through Saturday, March 15th, with all of the games being broadcast on the ESPN family of networks. The format for the 10 team event will be standard: two first round games on Wednesday, followed by the quarterfinals on Thursday, the semifinals on Friday and the championship on Saturday.
Most had assumed for a couple of weeks that Memphis would end up hosting the event.
You can find Rob on twitter @RobDauster.