Charlie Coles, the former head coach at Central Michigan and Miami (Ohio), passed away on Friday.
Coles was one of college basketball's legendary characters, a man known more for press conferences like the one that he gave after his Redhawks lost at Rupp on a John Wall buzzer-beater than coaching the likes of Dan Majerle and Wally Szczerbiak or making the 1999 Sweet 16.
And while Coles was always entertaining off the floor, he kept some pretty good company on the sidelines. Take a look at this picture, which the Sporting News unearthed on Miami (Ohio)'s athletics website: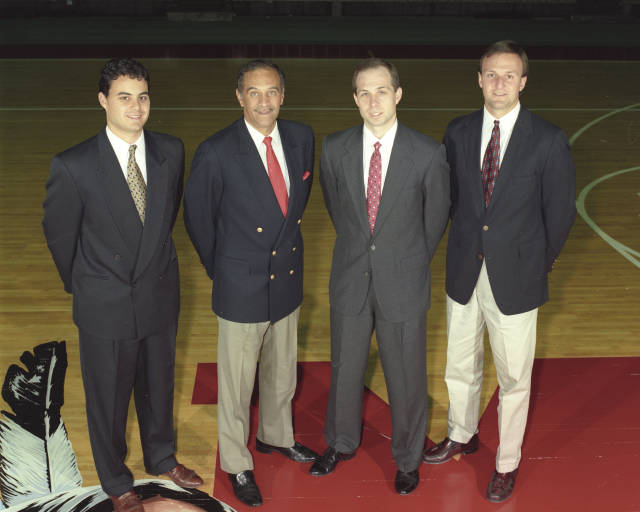 That's Coles second from the left. Standing to his right is Sean Miller, who, at the time, was fresh off of a career as Pitt's point guard and just getting started in his coaching career. To Coles' left is Herb Sendek, who was the head coach of the Redhawks, and Thad Matta, Miami (Ohio)'s third assistant coach.
You may recognize those three names. Miller is now the head coach at Arizona, Sendek is the head coach at Arizona State and Matta has led the Ohio State program to two Final Fours and five Big Ten regular season titles since 2007.
Oh, and they all have hair.
That, folks, is one heckuva picture.
You can find Rob on twitter @RobDauster.