USA Basketball has released a list of 24 players that will be attending training camp in Colorado Springs from June 14th-19th to try and earn a spot on Team USA for the U19 championships, which take place in Prague from June 27th-July 7th.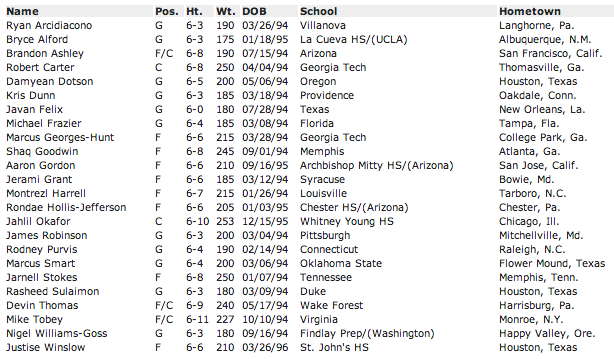 While there is some solid talent on that roster, it's not necessarily the best that the United States has to offer. None of Kentucky's Class of 2013 recruits will be participating. Jabari Parker won't be trying out for the team. Marcus Smart, Rasheed Sulaimon, Jarnell Stokes and Montrezl Harrell are some of the well-known college players that accepted an invitation, but it's not exactly the all-american team.
It's their decision, obviously, but it would be nice is some of the elite guys were more interested in representing their country.
You can find Rob on twitter @RobDauster.