[youtube=http://youtu.be/WRmUB_OwJS4]
Adreian Payne was a special guest at Dick Vitale's celebrity gala on Friday night, but he wasn't the star of the show.
Lacey Holsworth was.
If you haven't heard the story by now, watch the video above. In short, Payne has befriended a seven-year girl, Lacey, who has been battling cancer for much of her life. It'll bring tears to your eyes; Payne truly is a special kid.
Payne traveled with Lacey, her parents and Tom Izzo on a chartered flight to the gala for the night.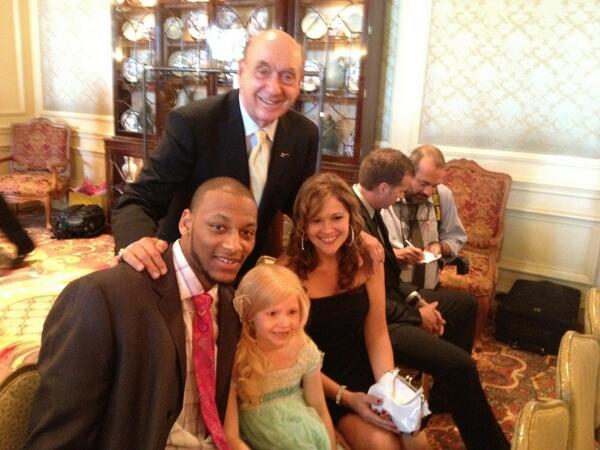 (Images via Michigan State's basketball twitter feed and Dick Vitale's twitter feed)
You can find Rob on twitter @RobDauster.