Two weeks ago, just a couple of days after Michigan lost to Louisville in the national title game, this picture started to make it's way around twitter: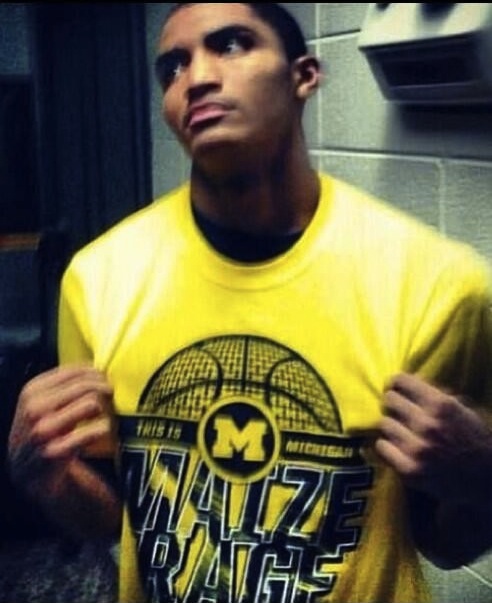 Yes, that is Gary Harris, starting two guard for Michigan State, wearing a 'Maize Rage' t-shirt which, quite obviously, is from Michigan.
Sparty's rivals.
Nick Baumgardner of MLive.com got to the bottom of it and, well, it's pretty funny. You see, Harris played high school ball with a kid named Zak Irvin, another five-star recruit that is a year younger than Harris. Irvin, who also won the Indiana Mr. Basketball award, is headed to Michigan. The two just so happen to be best friends since the third grade, according to Irvin. And as childhood best friends often do, Harris and Irvin made a friendly wager:
During their final year as high school teammates, Irvin and Harris engaged in a friendly bet. If Michigan was able to knock off MSU in Ann Arbor, Harris would have to wear a Michigan T-shirt to school. And, if the Spartans won, Irvin would be sporting Green.

The Wolverines won that game, and the photo of Harris wearing a "Maize Rage" T-shirt eventually found its way to Twitter earlier this month — something Irvin admittedly enjoyed.

"He lost," Irvin recalled with a chuckle.
The picture might be old, but it's still hilarious.
And thanks to Baumgardner's dogged investigative work, we have an answer to the mystery of the Gary Harris-in-a-Michigan-shirt mystery.
You can find Rob on twitter @RobDauster.