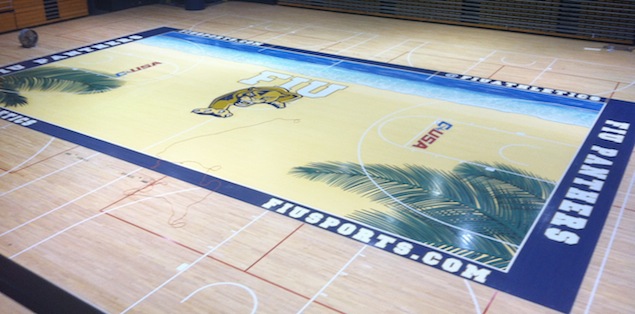 This is what FIU's new basketball court looks like.
Awesome, right?
Here are some details, courtesy of Matt Norlander:
FIU and then-coach Richard Pitino, who is now at Minnesota, floated out the idea of radically redesigning the school's home court about three weeks ago. The vote was made in late March, the re-paint project began on March 28, and here we are, a beach embossed on the boards down in Miami. The paint job cost approximately $25,000, according to FIU's athletic office.
It might be tough to see the out of bounds lines up by the waves rolling in, but you know what? I don't care. This is awesome.
You can find Rob on twitter @RobDauster.