Kevin Ware was one of the Final Four's main storylines all week. Turned out it that story had a happy ending.
Ware, the Louisville guard who suffered a compound fracture while attempting a block during the Cardinals' regional final win against Duke, was with his teammates in Atlanta for their NCAA tournament title game against Michigan. In case Louisville won, the baskets would be lowered so Ware could take part in the tradition of the winning team cutting down the net.
This is what sheer joy looks like.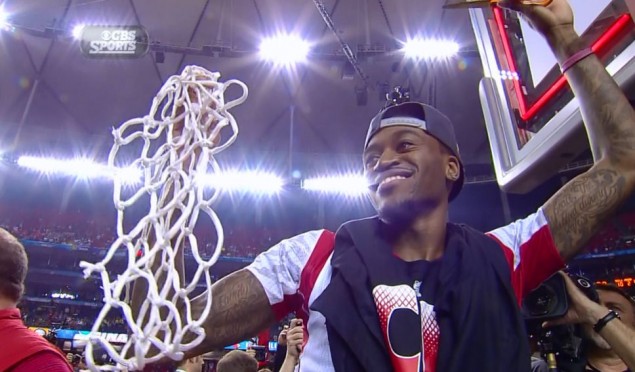 "These are my brothers. They got the job done. I'm so proud of them, so proud of them," Ware said afterward.  "It meant the world to me," Ware said. "I don't really have any other words to describe how I feel right now."