Louisville guard Kevin Ware was taken off the court on a stretcher in the first half of Louisville's Regional Final against Duke on Sunday afternoon after suffering the worst injury I've ever seen in a sporting event. (The Cardinals eventually won the game for a Final Four spot.)
After challenging a three that Tyler Thornton took from the wing, he landed wrong on his right leg and suffered a compound fracture. His shin bone was protruding from his skin.
I'm not going to embed or link any pictures or video of the injury itself. If you really want to see it, it won't be difficult.
MORE: Twitter reaction tells the story best
But we'll turn to the AP for some on-scene color:
The injury happened in front of the Louisville bench, and the Cardinals were overcome with emotion.

Louisville forward Wayne Blackshear fell to the floor, crying, and Chane Behanan looked as if he was going to be sick on the court, kneeling on his hands and feet. Peyton Siva sat a few feet away, a hand covering his mouth.

Luke Hancock patted Ware's chest as doctors worked on the sophomore and Russ Smith – who is from New York City like Ware – walked away, pulling his jersey over his eyes.

Someone finally pulled Behanan to his feet, but he doubled over and needed a few seconds to gather himself. As Ware was being loaded onto a stretcher, the Cardinals gathered at midcourt until coach Rick Pitino called them over, saying that Ware wanted to talk to them before he left.
The players on the Louisville team were reportedly vomiting on the bench. The Louisville team was in tears on the court. Coach Rick Pitino was as well. Ware, however, seemed to be the most calm member of the Louisville team. It was reported on the CBS broadcast that he told the team while laying on the floor, "Don't worry about me. I'll be OK. You guys go win this thing."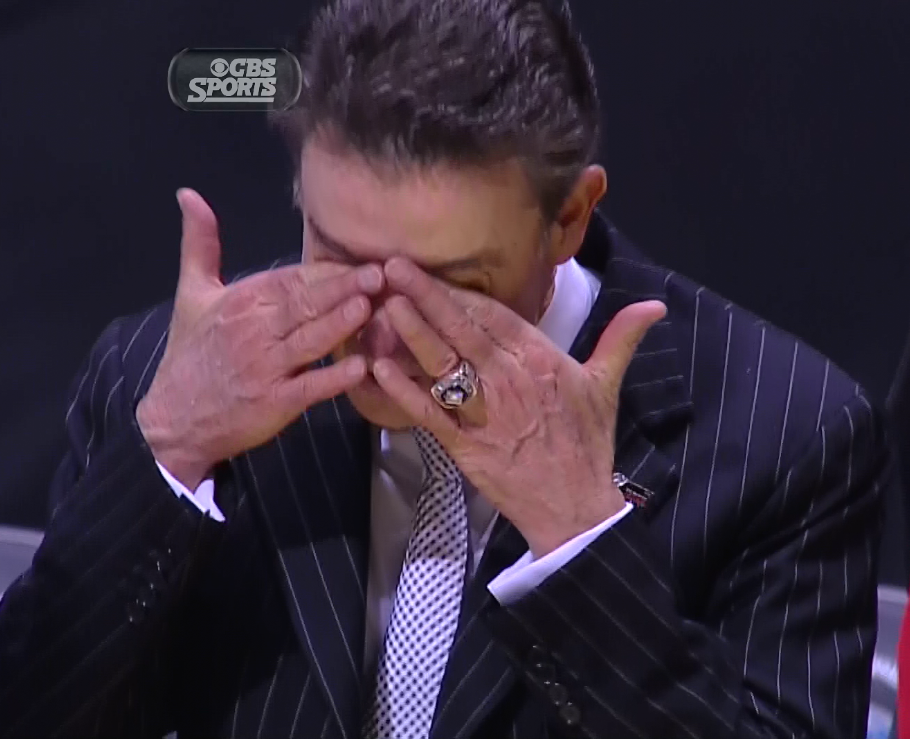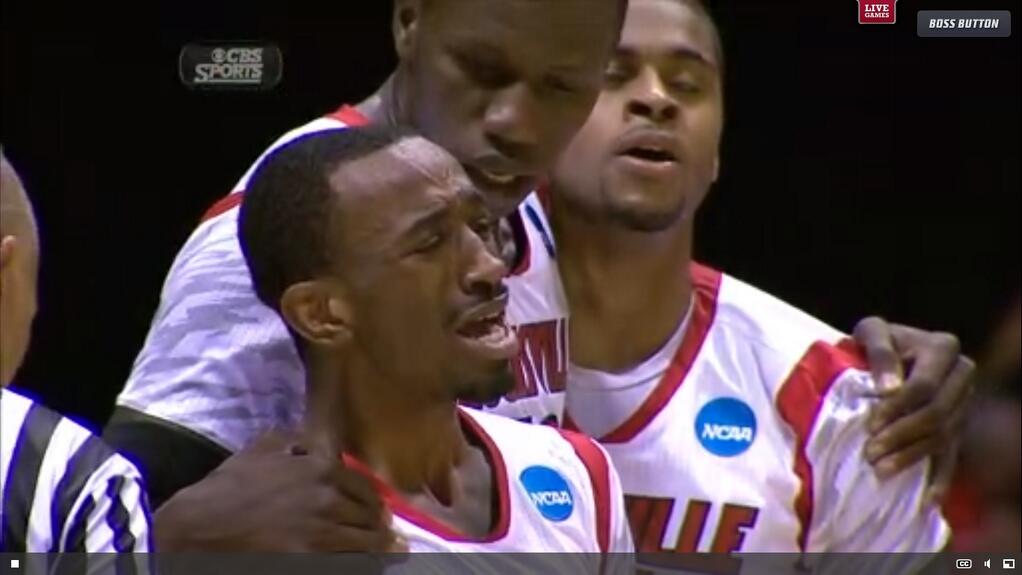 On the CBS broadcast, Tracy Wolfson said that Ware had his leg immobilized and he was being taken directly to the emergency room. His girlfriend was with him and his family back home had been contacted.
Thoughts and prayers go out to Ware. We wish him a speedy recovery.