I feel bad for Akron, because when they were at 100%, this was a good basketball team.
But they were anything but 100% heading into the NCAA tournament, as starting point guard Alex Abreu was arrested and suspended and three key pieces were either sick or injured heading into Thursday night's opening round game.
Oh, and they got the honor of facing VCU and Shaka Smart's Havoc defense.
You can probably guess the result: No. 5 VCU 88, No. 12 Akron 42.
Here's the ironic part: Shaka Smart and Akron head coach Keith Dambrot are very good friends. Dambrot gave Smart his first Division I coaching job. How close are they? During VCU's Atlantic 10 tournament run, Dambrot was photographed wearing this: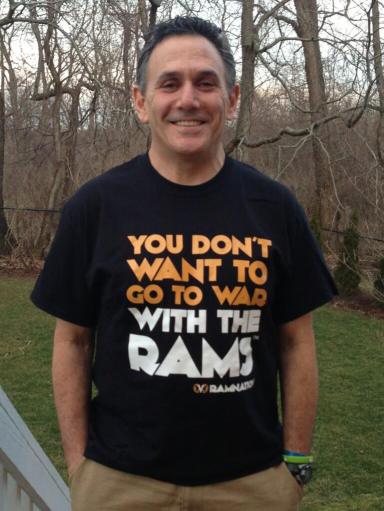 No, Keith. You don't. Especially when you're missing half of your rotation.
VCU will advance to take on No. 5 Michigan in one of the most intriguing matchups of the round of 32. Havoc vs. Trey Burke. The nation's most turnover-centric defense vs. the nation's most turnover-averse offense.
Giddy up!
This video is no longer available. Click here to watch more NBC Sports videos!
You can find Rob on twitter @RobDauster.