While the FIU Panthers aren't playing in the NCAA tournament the first season of the Richard Pitino era resulted in a much-improved product on the court in Miami. The Panthers (18-14) improved their win total by ten games and reached the title game of the Sun Belt tournament, where they fell to Western Kentucky.
With their top three scorers from this season all due to return next season, which will also feature the addition of Louisville transfer Rakeem Buckles, the future looks to be bright at FIU.
And according to Coach Pitino's Twitter account the school is considering a new court design for its debut season in Conference USA. Pitino sent out two of the possibilities earlier this week via Twitter, and to say the least the proposals are interesting: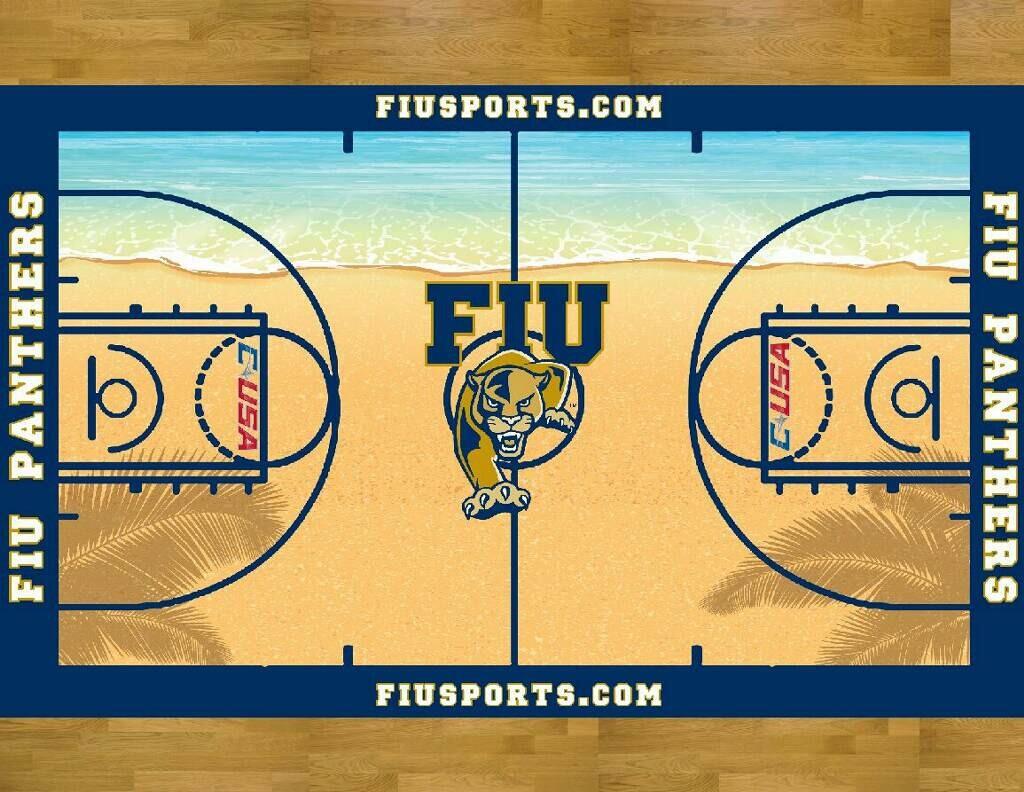 Those designs would certainly grab some attention for the program. Given some of the different jersey designs that schools have worn this season there really isn't much of a surprise when it comes to things like this. But in the case of an ugly jersey at least a team can decide not to wear it; the same can't be done with an expensive floor design.
But regardless of what FIU decides to do with its court design, it's better to look for some extra publicity in this manner as opposed to how they went about hiring the coach prior to Pitino.
Raphielle also writes for the NBE Basketball Report and can be followed on Twitter at @raphiellej.