President Obama is riding with the Hoosiers.
As has become his annual tradition, the self-proclaimed basketball junkie made his bracket picks public, and he's taking the Hoosiers to win it all. (He must follow me on twitter. I should drop some hints about how to reduce the budget deficit.)
This may actually be a curse for Indiana, as Obama hasn't correctly picked the tournament champion since 2009, when North Carolina won it all. He even missed on Kentucky last season.
The rest of the Commander-in-Chief's Final Four looks like this: Ohio State in the West, Louisville in the Midwest and Florida in the South. DC's about as liberal as it gets, but I'm not sure how the city will feel about him picking against the hometown Hoyas.
On the women's side, Obama selected Baylor, California, UConn and Notre Dame to advance to New Orleans. Baylor, UConn and Notre Dame are all No. 1 seeds and California is a No. 2 seed. (View the full tournament here.)
At the end of the day, I'm not too concerned about the accuracy of Obama's picks.
He should be spending his time monitoring the escalating situation with a nuclear North Korea instead of easing the tensions between John Calipari and Tom Crean.
His full bracket can be seen below: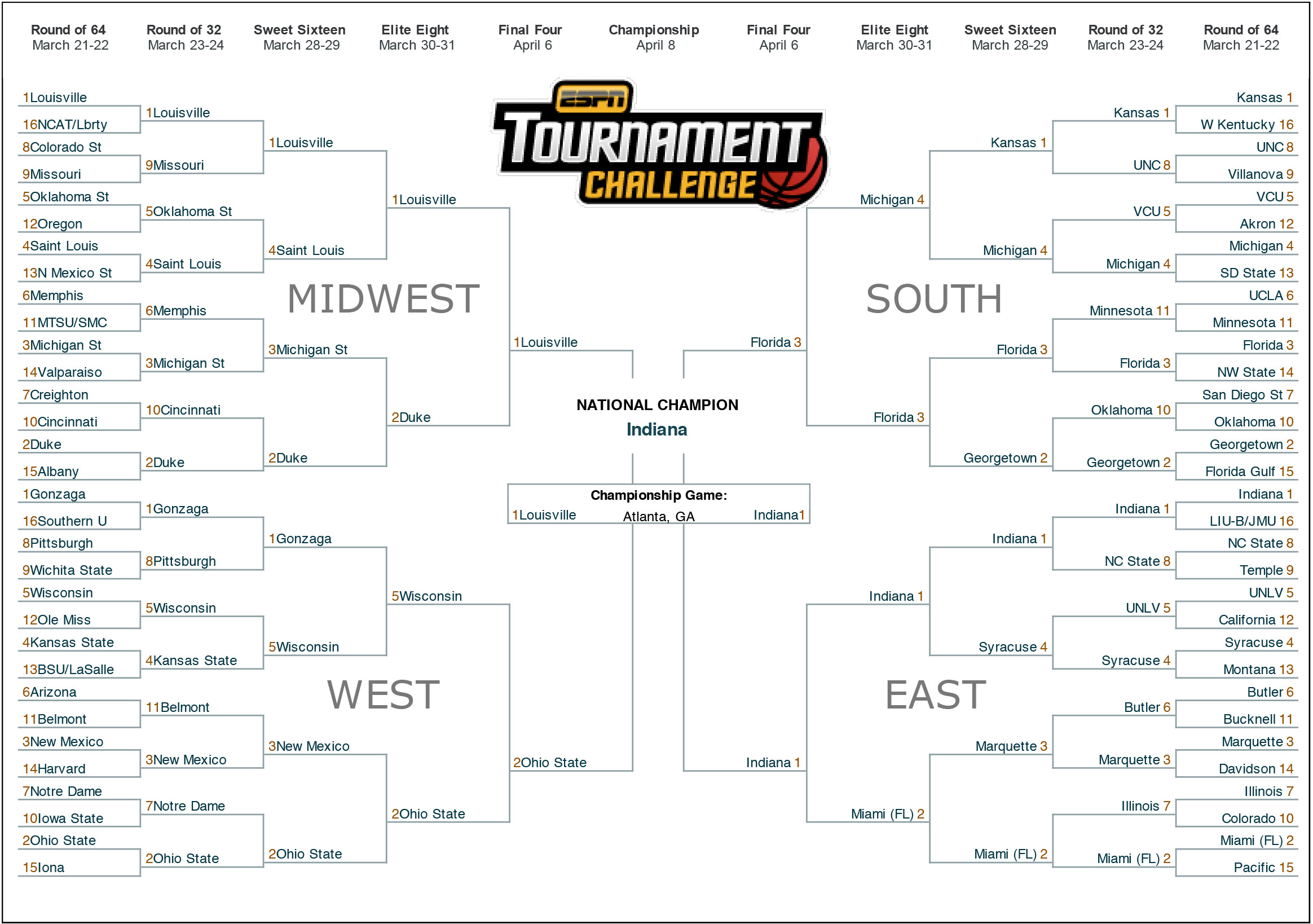 You can find Rob on twitter @RobDauster.