Read through the rest of the Cheat Sheets here.
Conference: WAC
Coach: Marvin Menzies
Record: 24-10, 14-4
Rankings and Ratings:
– Kenpom: 83
– RPI: 58
– AP/USA Today: N/A
Seeding?: Our Dave Ommen had New Mexico State as a No. 13 seed in Saturday's bracket projection.
Names you need to know: Daniel Mullings (14.0 ppg, 5.2 rpg, 2.2 spg), Bandja Sy (11.8 ppg, 7.3 rpg), Tyrone Watson (10.8 ppg, 5.1 rpg, 3.0 apg)
Stats you need to know: 7-foot-5, 360 pounds. That's how big Sim Bhullar is. That's this guy: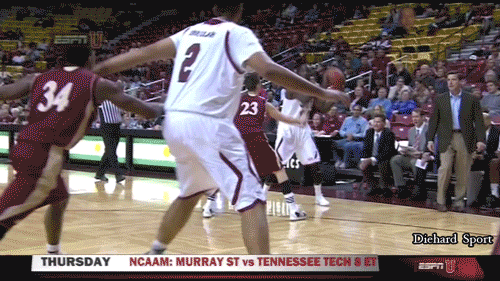 Tendencies: NMSU doesn't have much in the way of perimeter shooters and they don't execute all that well offensively, but they have size and athleticism. They can get to the offensive glass, they can get to the rim off the bounce, and they can get to the foul line.
Big wins, bad losses: NMSU has a couple of good wins over Denver and Southern Miss, but they've also lost to the likes of UT-Arlington and Niagara.
How'd they get here?: The Aggies won the WAC's automatic bid, but they didn't have to beat either Denver or Louisiana Tech in the process.
Outlook: I have a tough time seeing New Mexico State being a team that can win a game. They don't have great guard play, winning games because they're bigger, stronger and more physical than the teams they play in the WAC. What happens when they go up against a team that can match up with them?
How do I know you?: The Aggies have earned the WAC's automatic bid for the fourth time in the past seven years.
You can find Rob on twitter @RobDauster.