Bill Clinton was in attendance at Madison Square Garden for Louisville's quarterfinal win over Villanova in the Big East Tournament on Thursday night. After the game, he decided to pay a visit to the winner's locker room and, well, hilarity ensued.
And, as you might imagine, Russ Smith was prominently involved: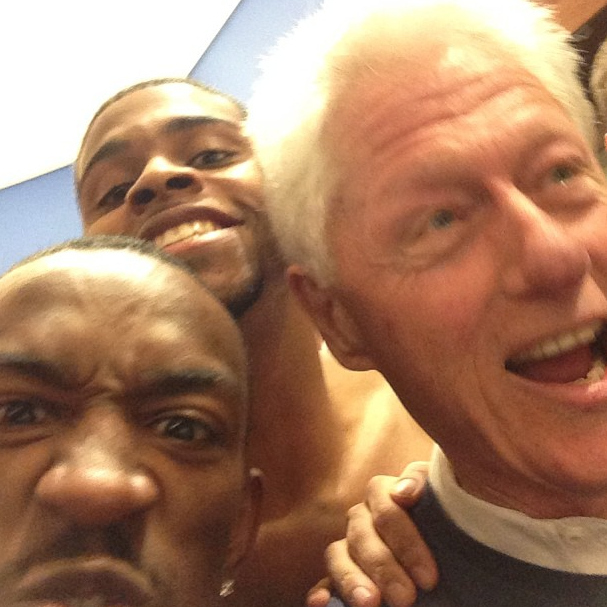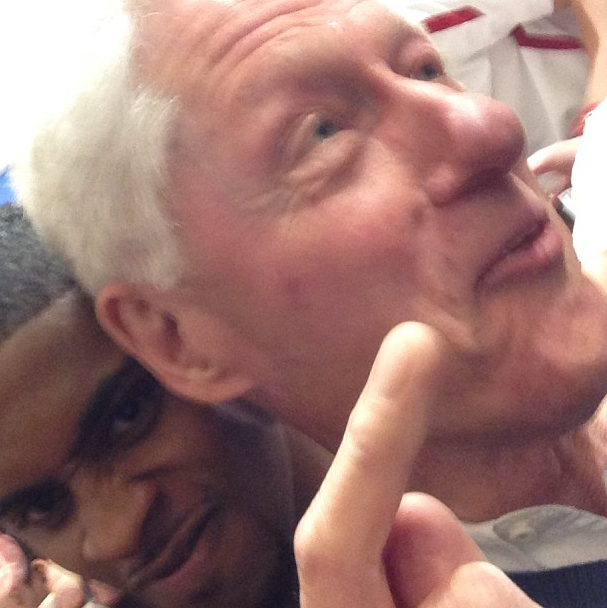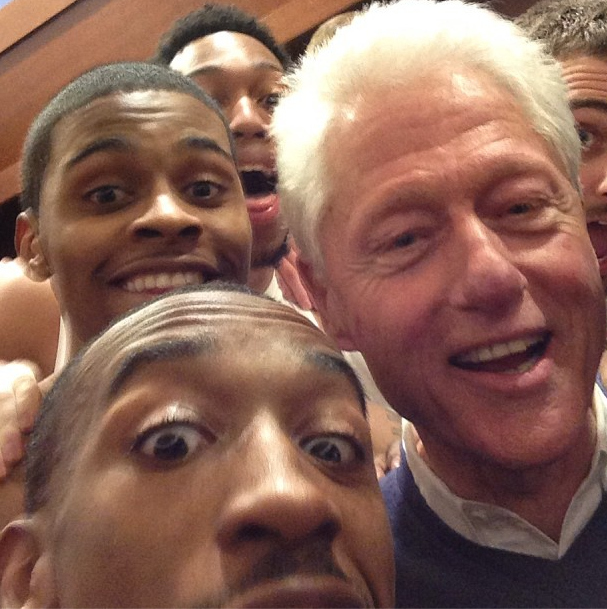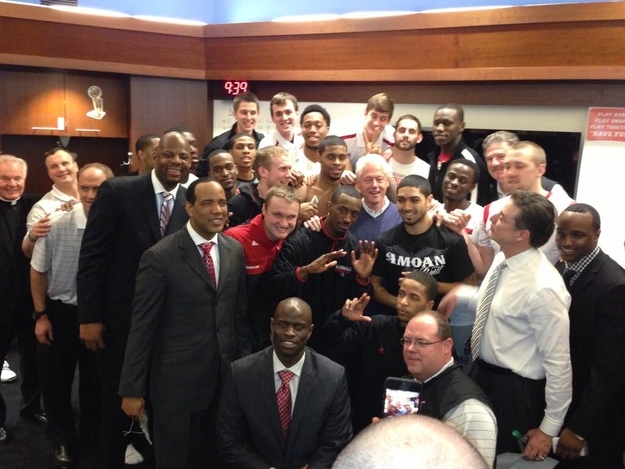 You have to love Chane Behanan giving Clinton bunny-ears in that last picture like he and Slick Willy are buddies from back in the day.
(Images via Behanan's Instagram account and Matt Norlander)
You can find Rob on twitter @RobDauster.