Wednesday provided a fun night of hoops.
Entertaining even.
Some of us will view Wednesday night as just another reason why this has been the most entertaining season in recent memory, and others will view it as another example of why college basketball is in a bad place.
This is what I have to say to those of you who think college basketball is in a bad place, that nobody wants to watch low-scoring rock fights marred with officiating blunders.
[youtube http://www.youtube.com/watch?v=zsMz5MtqDuQ&w=560&h=315%5D
OH…MY…GAWD.
Did you see that? Quick. Go watch it again. I'll wait. Now did you see that? Watch it again, one more time.
OH…MY…GAWD.
This dunk really says all there is to say about college hoops this season. In just one quick first-half turnover during a pretty meaningless Big East contest, the entire college basketball season can be summed up in one single play.
DePaul. Blown call. OH…MY…GAWD
Is the game ugly at times? Yes. Does the game seem bogged down by bad refereeing at times? Yes. And does Chane Behanan actually think he can…OH…MY…GAWD.
So you can have your endless highlights of the NFL Combine and Skip Bayless' commentary on Dwayne Wade's new self-appointed nickname. But when March rolls around, don't start lapping it up like you've been here all season. Because you weren't.
This dunk is a tribute.
A tribute to the loyal college basketball fans that will trudge through weeknight DePaul games, constant officiating miscues and ugly box scores.
Sure, we had to sacrifice Worell Clahar for the greater good, but it's DePaul, so I'm kinda okay with that.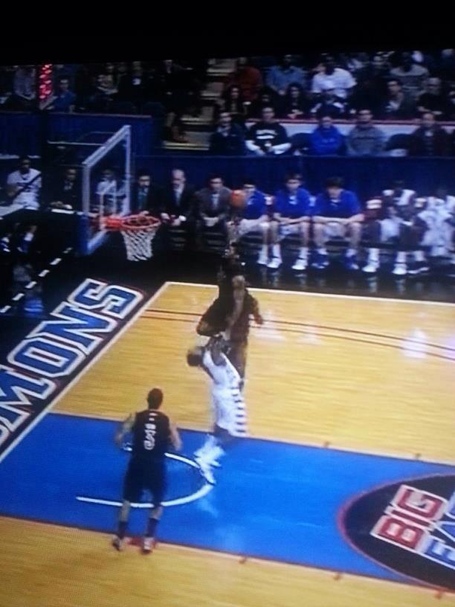 (Photo via Card Chronicle)
You can contact Troy Machir via Twitter at @TroyMachir