Victor Dukes isn't a well-known recruit.
He doesn't have a profile on Rivals, Scout or ESPN, and back in 2012, I doubt that there were many people outside of Nettleton High School that would have heard of the 6-foot-3 guard.
That's not surprising for Dukes, however.
He is only a high school sophomore after all, which makes the way that he rang in the New Year all the more impressive.
Because Dukes gave us the new gold standard for getting posterized. Just watch, and grab the popcorn:
[youtube=http://www.youtube.com/watch?v=ah4Z7LadZx0]
Here's another angle:
[youtube=http://youtu.be/MerJpZw7Puk]
Not only did Dukes have so much force behind the penetration that it looks like he gave the kid trying to take a charge a concussion, he did it while jumping over said help defender and GETTING HIS HEAD ABOVE THE RIM!!!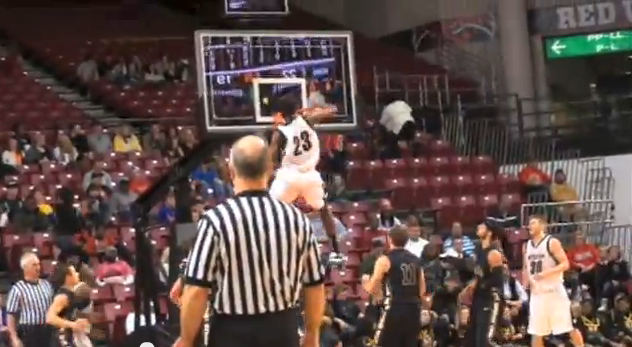 That's absurd.
My favorite part is the guy you can hear yelling "That's a charge!!!" You're not getting that call, bro.
You can find Rob on twitter @RobDauster.