Michigan State and UConn are playing in the Armed Forces Classic on an airforce base over in Germany on Friday, and in an effort to honor the military, Nike has made new uniforms for both schools.
Michigan State's were released yesterday, and are pretty sick; everything is camouflage, even down to their shoelaces:
[youtube=http://www.youtube.com/watch?v=MVzfn3gLgA0]
On Monday, UConn's jerseys made the rounds on the internet: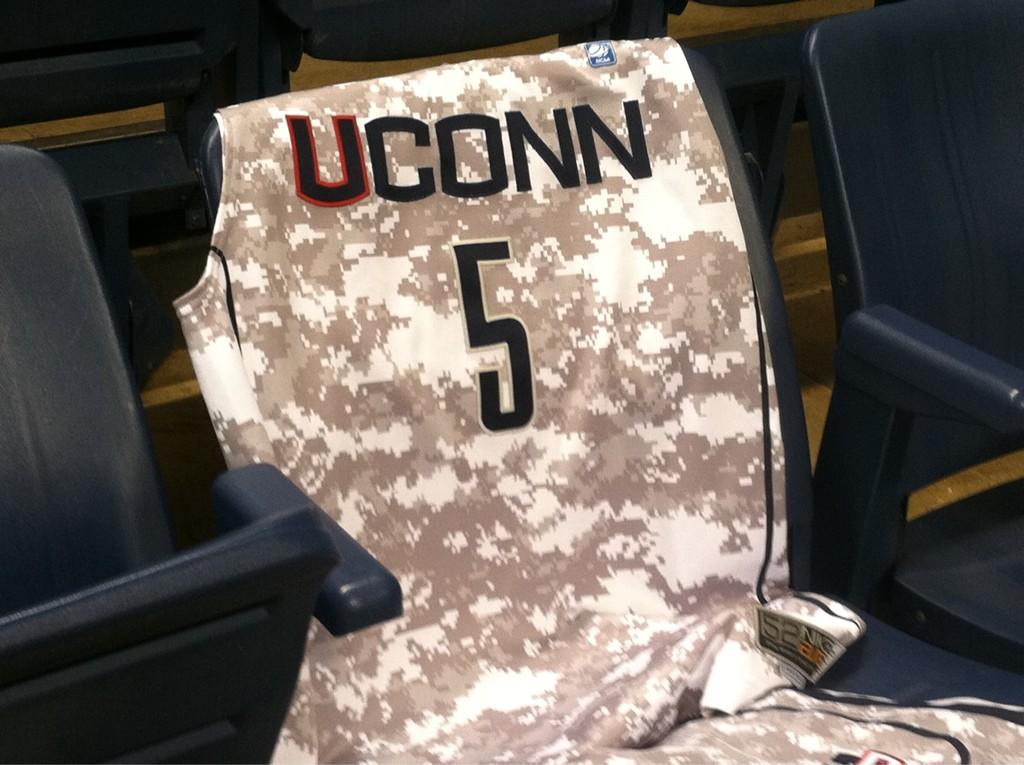 I like them both. But here's my question: aren't those a little difficult to tell apart?
(Photo credit: Kevin Duffy)
Rob Dauster is the editor of the college basketball website Ballin' is a Habit. You can find him on twitter @robdauster.