Kim English, aka @EnglishScope24, graduated. Kendall Marshall, aka @Kbutter5, left for the NBA.
As an avid twitter user myself, this created quite the conundrum: What college basketball players should I follow? Generally speaking, I really have no interest in the happenings in the life of a 20 year old college kid and the only reason I will ever stumble upon an account is because they tweet something that is noteworthy in a negative way.
And that's fun for no one.
It has been brought to my attention, however, that Creighton guard Grant Gibbs, aka @DoubleGfor3, may be the heir to the throne for the college basketball's best follow. And based on his series of #CampSeason tweets, that may be correct.
Presented without comment: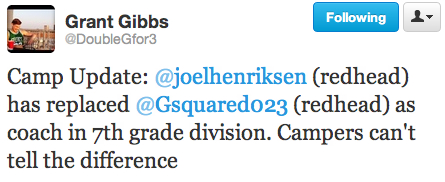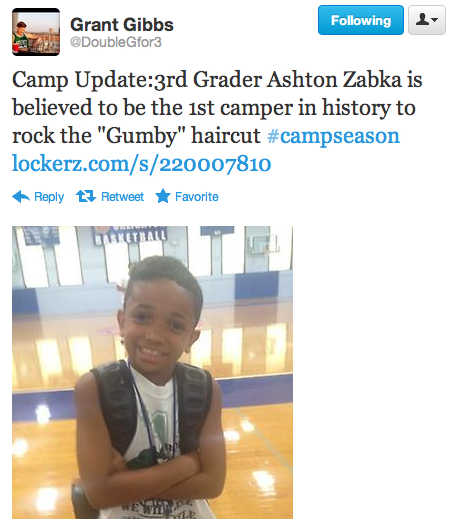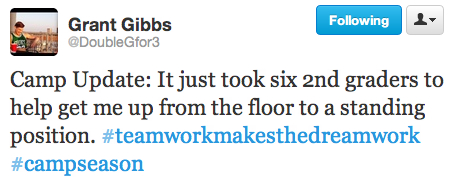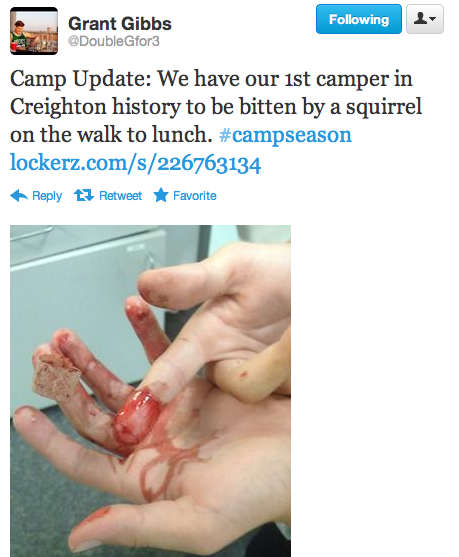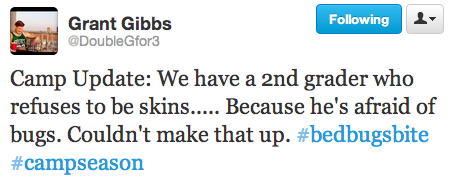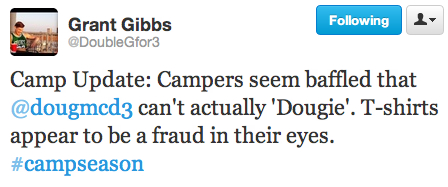 And my personal favorite: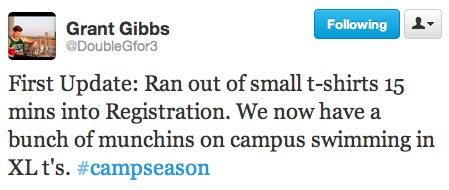 What do you have to say for yourself, Grant?: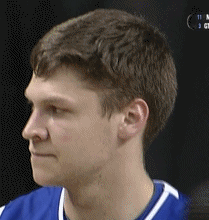 Rob Dauster is the editor of the college basketball website Ballin' is a Habit. You can find him on twitter @robdauster.