Who can forget the "Maryland Pride" jerseys worn by the Terrapin football team?
They were … well … something to behold.
Well, it appears as if the Maryland athletic department is planning on releasing a similar uniform for the Terps' hoops program. Mark Turgeon confirmed as much earlier this week, and now — thanks to our friends over at Testudo Times — we have an "artist's rendering" of what these jerseys look could end up looking like: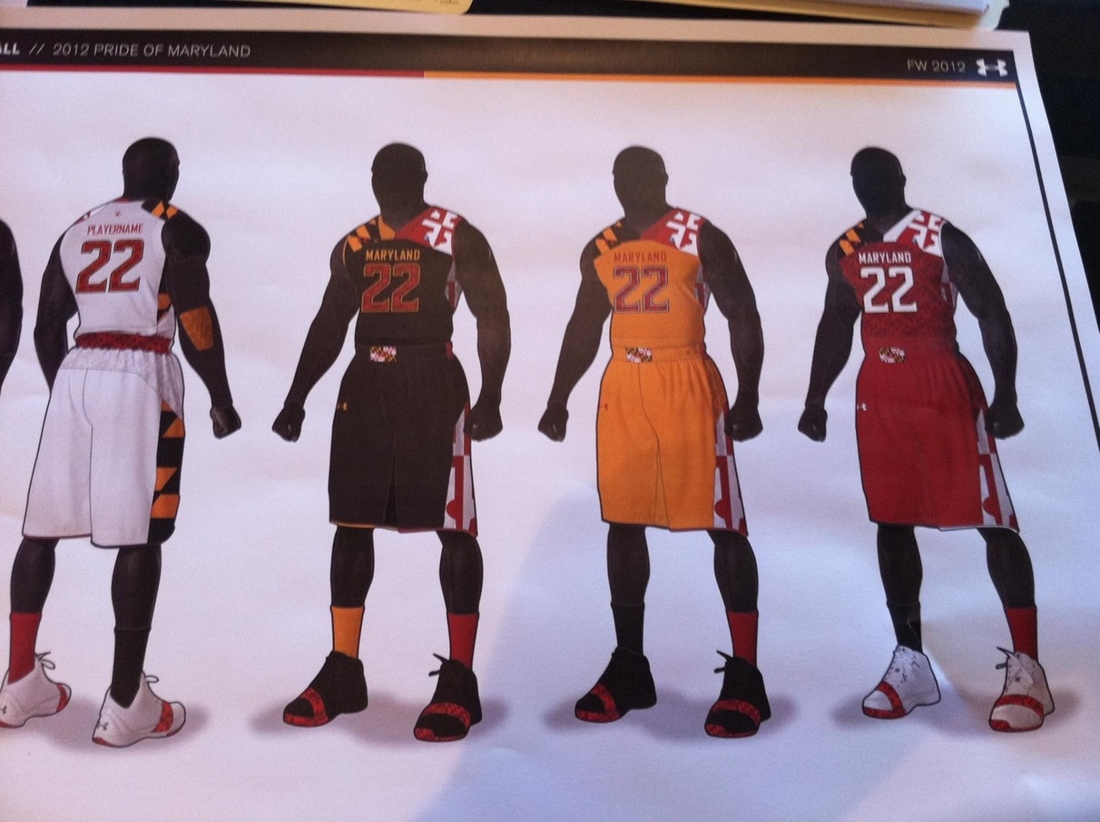 According to a release from Maryland, "the designs being circulated today on the internet are only draft renderings", but if I were going to advise Maryland, I'd say go for it.
With the exception of the red jersey, I like these. I like the multi-colored socks. I like that the Maryland flag is incorporated in a noticeable-but-subtle way on the shoulders. I like the designs down the side. I like it all.
Now only is Under Armour could design a shoe that wasn't hideous …
Rob Dauster is the editor of the college basketball website Ballin' is a Habit. You can find him on twitter @robdauster.