That Anthony Davis guy, he had a pretty good year, no?
He went to Kentucky, he blocked a bunch of shots, he won a national title and he's on the brink of being named to the US Olympic team.
Oh, he won a bunch of awards, too. So many, in fact, that he needs a cart to carry all of them: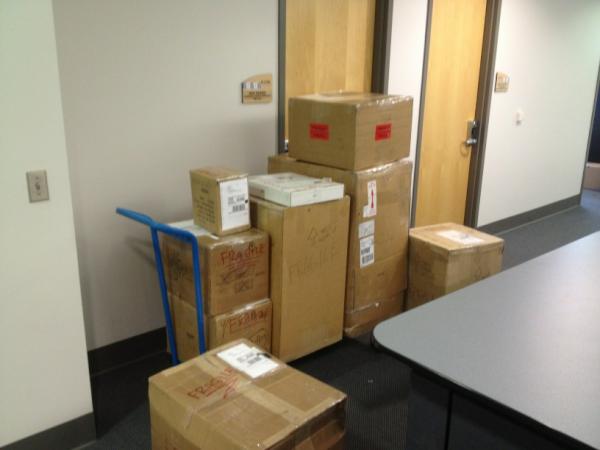 That picture is from Chris Shoals, a UK media relations intern.
That's a lot of hardware.
Rob Dauster is the editor of the college basketball website Ballin' is a Habit. You can find him on twitter @robdauster.