I'd be the first to tell you that typos happen.
But when it happens in a graduation program, it's all the more prominent, and when it happens to a former Kentucky basketball player, someone is bound to snap a picture and post it on the Internet.
Darius (or "Darious") Miller graduated Sunday at Rupp Arena and, thanks to KentuckySportsRadio.com, we got to see a picture of the now-immortalized spelling mistake.
Taking a look at the keyboard, "o" and "u" are separated by just one key, so it was probably a simple mis-stroke, but still, it's a tough break.
Miller averaged 9.6 points and 2.6 rebounds as perhaps the most important Sixth Man in the country this past season for the national champion Wildcats.
He is one of six Kentucky players headed to the NBA draft, entering alongside underclassmen Anthony Davis, Terrence Jones, Doron Lamb, Marquis Teague, and Michael Kidd-Gilchrist.
He is projected to be selected in the second round. Check out a photo of the misspelling below.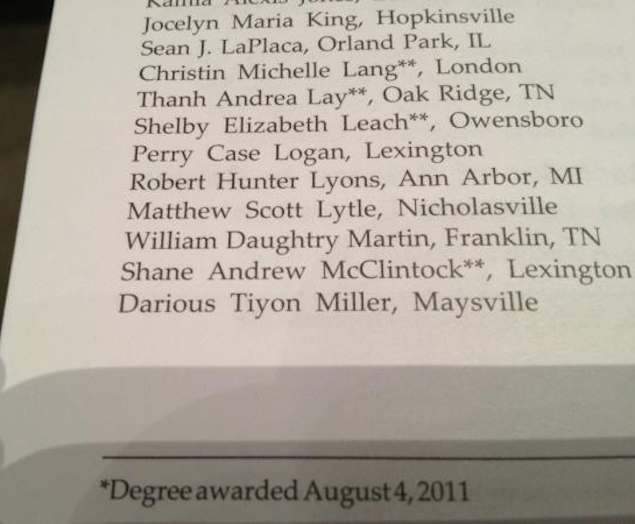 Daniel Martin is a writer and editor at JohnnyJungle.com, covering St. John's. You can find him on Twitter:@DanielJMartin_