There's never a shortage of stories at the Final Four. There's a week of hype where pretty much every angle is unearthed, dissected, repeated and then repeated as often as necessary. Heck, I think we had roughly 200 posts on the 2012 event.
But if you need just a little more, try this interesting story by Brian Weinberg of Slate.com.
It doesn't focus on Kentucky, Kansas, Ohio State or Louisville, but about some of those people who covered the New Orleans event. There's plenty of drama in the story, too.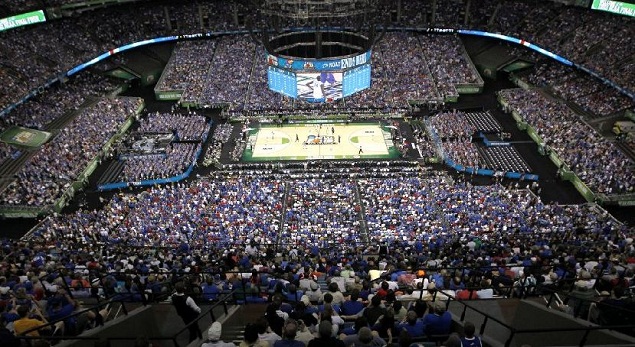 It touches on the media feuds (real or perceived), who sits where at the games and how covering the Final Four has changed through the years. It's a balanced look at how the media approach their jobs and provides some insights as to how some of the best reporters and writers do what they do.
So take 15 minutes and give it a read. Then you can coast until more news breaks or when the Kentucky players announce they're turning pro at 2 p.m. ET.
You also can follow me on Twitter @MikeMillerNBC.