Eloy Vargas made one Kentucky fan the most popular girl in her high school and gave her a night she won't soon forget.
On Saturday afternoon at an autograph signing, Vargas was approached by Natascha Richardson with an out-of-the-ordinary request.
"It was my turn to get an autograph and I was just like, what are you doing tonight, and he was like 'what are you doing tonight' and I was like, you should go to prom with me and it just kind of happened and I was like ahh, cool," Richardson, who attends Gatton Academy, told WBKO.
"She didn't have a date so I thought, I should do something for her," Vargas said.
The prom was just hours later, so Vargas, who didn't have the time to pick up a tuxedo, went wearing a sweater, black jeans and a pair of Jordans.
Credit must be given to Vargas for taking the time out of his day to make a memory for a Kentucky fan, but Richardson also deserves some praise. As anyone who went to high school knows, it is tough enough to ask anyone out at that age, let alone a Kentucky basketball player.
The biggest question I have: I wonder is Vargas is a good dancer?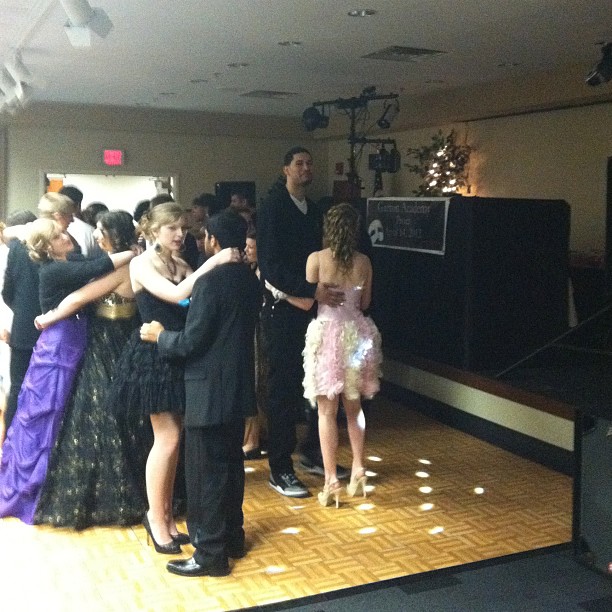 (Images via NationOfBlue.com)
(h/t The Dagger)
Rob Dauster is the editor of the college basketball website Ballin' is a Habit. You can find him on twitter @robdauster.