Kentucky started slow, but that didn't last. Now it looks like Baylor won't last much longer.
The South's No. 1 seed led Baylor 42-22 at halftime of Sunday's regional final, showing superior passing, athleticism and smarts. It's just not close.
But the Wildcats have work to do before setting a record for margin of victory.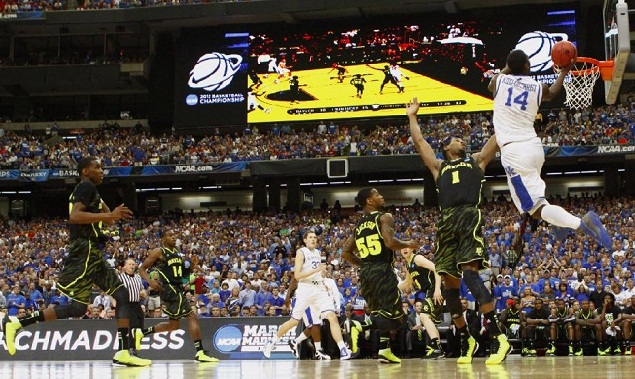 Duke's 47-point win against Connecticut in the 1964 East Regional final is the record for Elite Eight games. Villanova beat Penn 90-47 in 1971 and Princeton beat Providence 109-69 in 1965.
You also can follow me on Twitter @MikeMillerNBC.