Ed Isaacson of NBADraftBlog.com contributed to this post.
Back in November, if I were to have told you that there would be a Sweet 16 matchup between Baylor and Xavier, you wouldn't have been surprised. Both team were in the top 15 nationally, both teams had rosters stocked with talent surrounding a potential all-american. But were considered favorites to win their league.
But for a variety of reasons — The irony here? One team's season changed when they got in a fight while the other is criticized for not putting up enough of a fight. — both the Musketeers and the Bears had seasons that didn't exactly coincide with the expectations they had coming in. As recently as the first week of March, I'm not sure that there was anyone that would have picked this Sweet 16 as something that could happen.
Well, here we are. For the fourth time in the last five seasons, Xavier made their way through the first weekend of the NCAA tournament. UNC, Michigan State and Kansas are the only other programs that can make that claim, and none of them has made it this far all five years. With a win, Xavier will be advancing to their second Elite 8 in the last five seasons and third since 2004. That's impressive.
What may be more impressive, however, is that Scott Drew is now just one win away from his second Elite 8 appearance in the last three seasons. Say what you want about his coaching ability or how he handles himself as a recruiter and I may not disagree with you. But it is inarguable that getting Baylor to the Elite 8 twice in three seasons, especially given the fact that this program was very nearly wiped from the face of college hoops thanks to Dave Bliss, is an accomplishment.
Now that that's done, on to the game.
What's more intriguing to me about this game is the matchup between Tu Holloway and Pierre Jackson. Jackson and Holloway are different players — Jackson is quicker and more athletic while Holloway is bigger, longer and more physical — but they player essentially the same role for their respective teams: penetrating point guards that can score big and want the ball in the clutch.
That has been magnified in the NCAA tournament, as both Holloway (25.5% to 31.4%) and Jackson (26.0% to 30.4%) have seen their usage rate spike. The reasons aren't exactly the same — Holloway is Xavier's leader and go-to guy while Jackson has had to make up for the fact that Perry Jones has been a no-show thus far — but the bottom-line is that both players have become more important to their team's success.
And for both players, the pick-and-roll happens to be where they get the majority of their offense. Here's a handy-dandy breakdown of how Jackson and Holloway perform in the pick-and-roll, and how well Baylor and Xavier defend it as a team:

What's notable in that chart is how heavily Holloway — and Xavier, for that matter — rely on the pick-and-roll to be able to score.
I've written plenty about how bad Baylor's zone is capable of being, but if there was ever a situation where I would recommend playing zone, this would be it.
Screening the zone is possible, however. Here are two examples from Xavier's win over Notre Dame. In the first you'll see Jeff Robinson set a screen on the inside of one of the zone's top defenders: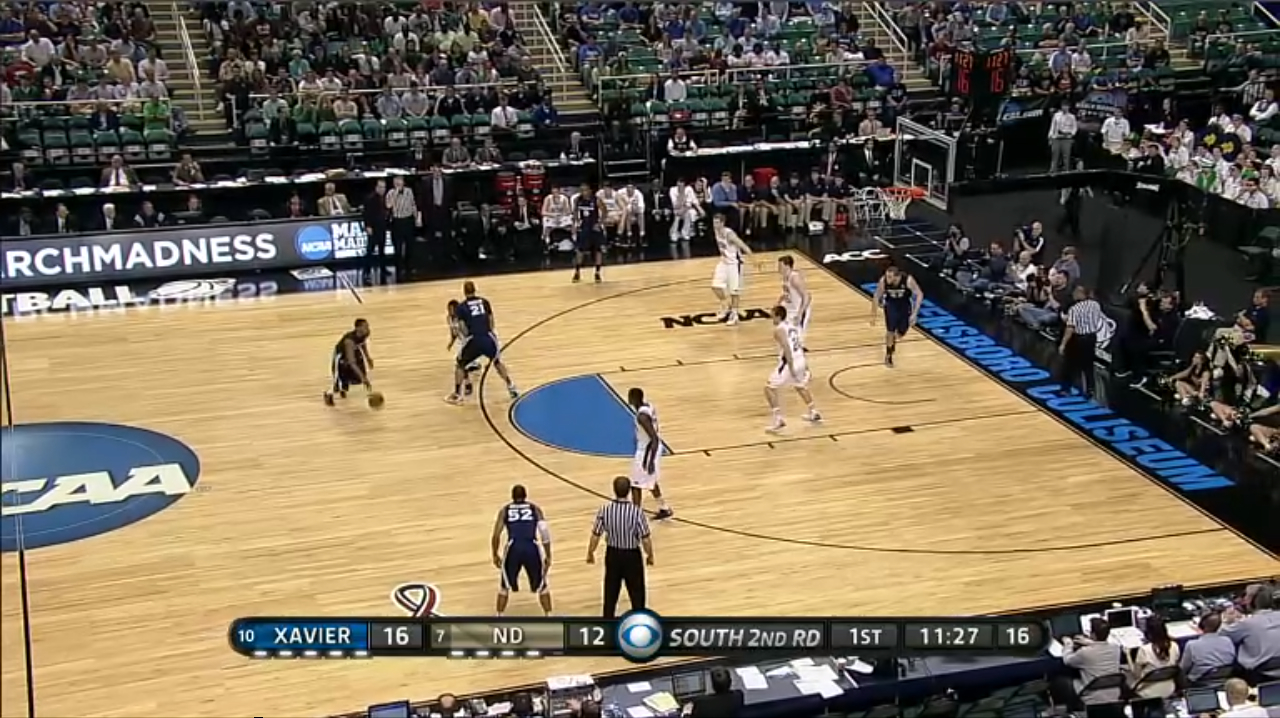 This creates a gap for Mark Lyons to dribble into, giving him an open 17 jumper: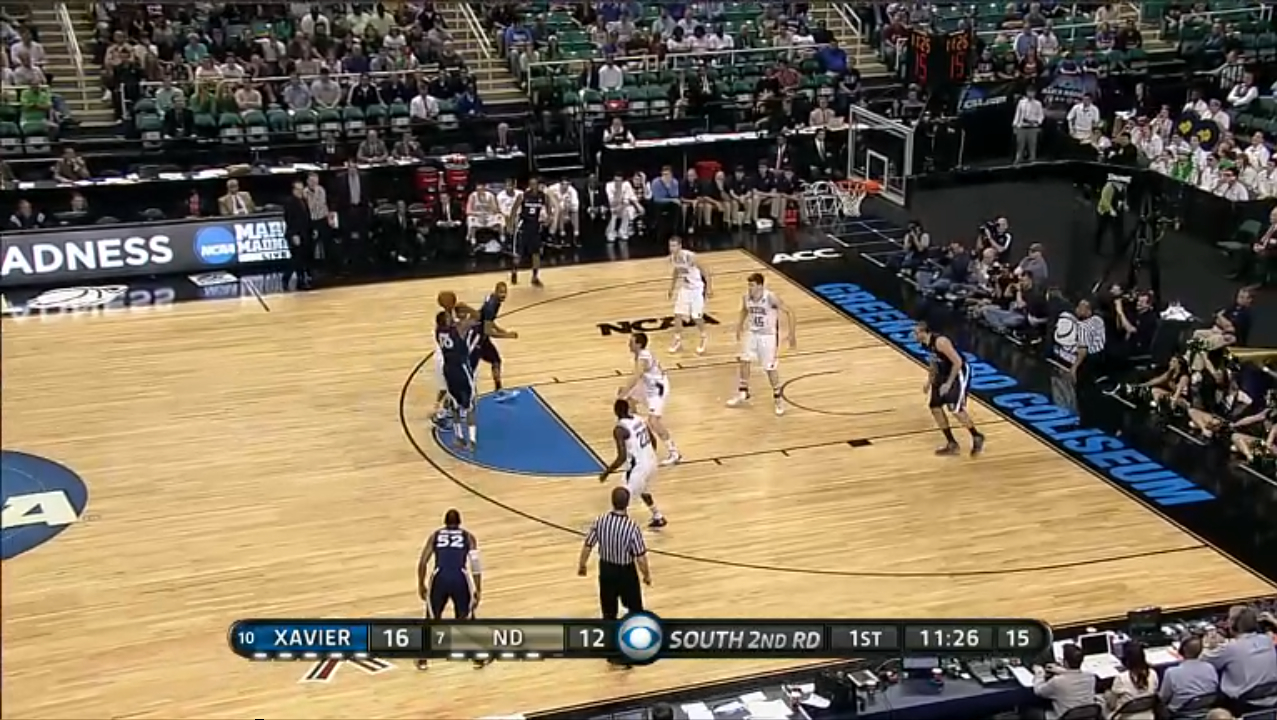 In this next example, you'll see Lyons setting a guard-to-guard screen on the outside of one of Notre Dame's top defenders: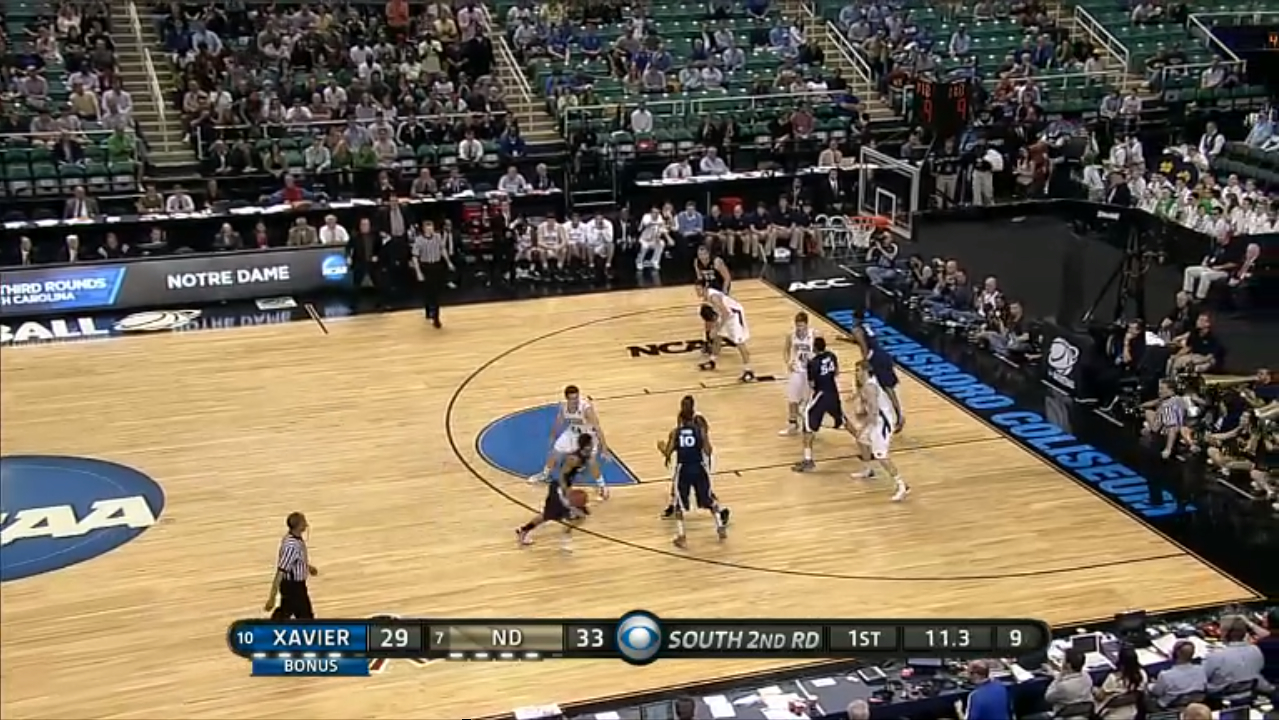 A lot of times, you'll see the guard try to penetrate off of this screen as it opens up one of the gaps in the 2-3. This is a set play, however. As Davis dribbles off the screen, Dez Wells and Andre Walker set back-screens on the opposite wing and the middle defender in the zone: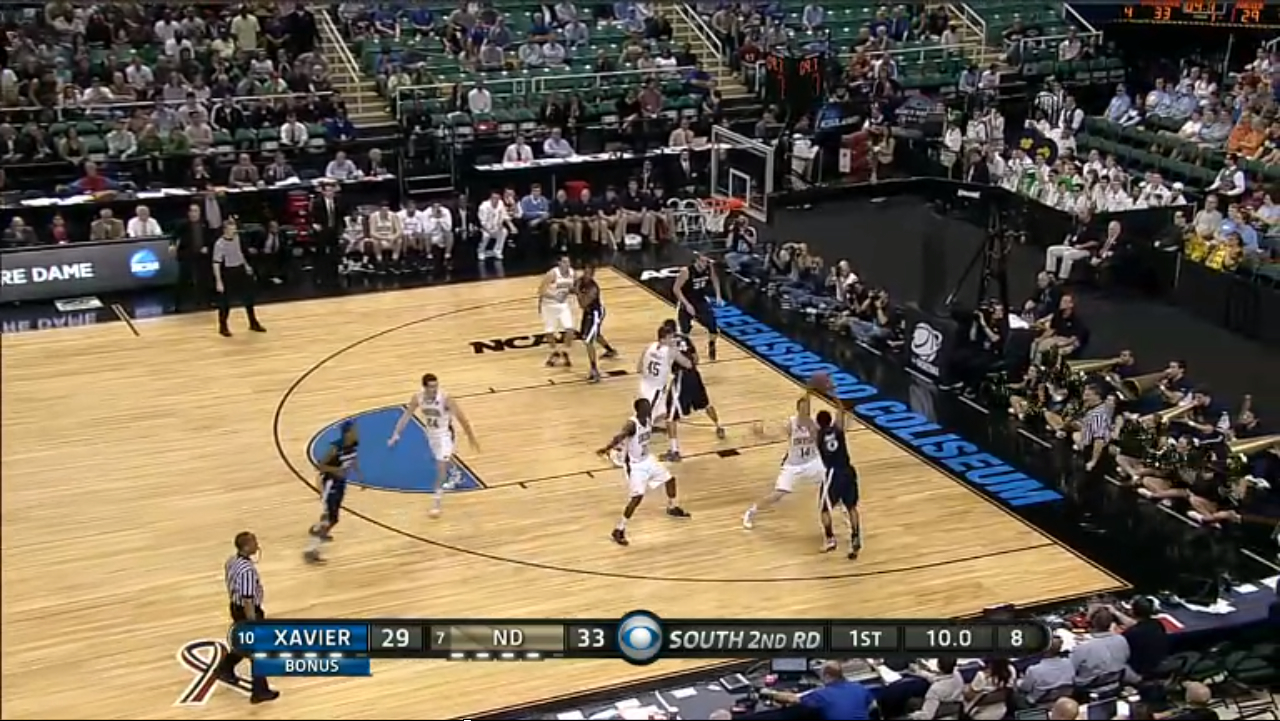 And Davis finds Frease wide-open for a dunk: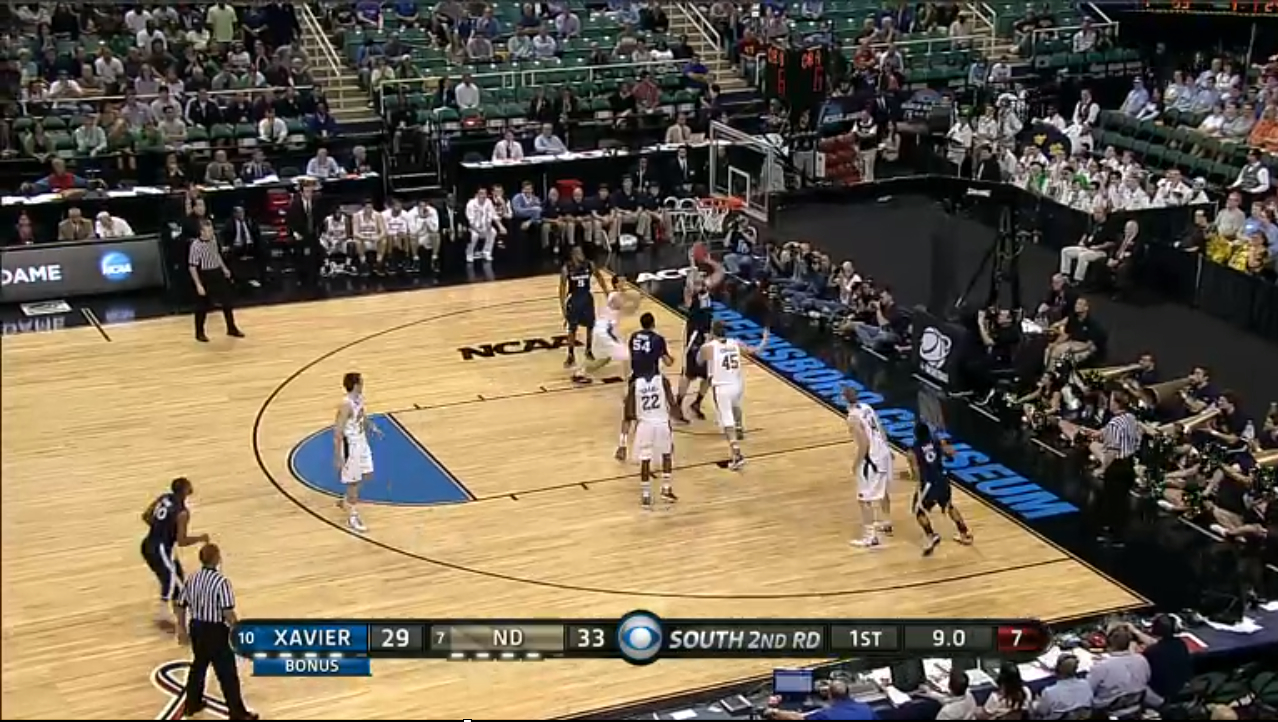 (*I know Holloway isn't in either of these ball-screens, but these were the two best examples I found in the tape.)
Rob Dauster is the editor of the college basketball website Ballin' is a Habit. You can find him on twitter @robdauster.