When a basketball-proud program makes the Sweet 16 for the first time in a decade, that's the Photo of the Day.
Baylor fans might contend that this shot of Brady Heslip – he of the nine 3-pointers against Colorado – is the image of Saturday's games. Heslip's shooting certainly stole the show, but it would overlook the most important image of the day. And the best one.
Besides, Indiana's dramatic win against 12-seed VCU also gave us the day's best finish.
Will Sheehey hits a jumper with 12.7 seconds remaining, then Indiana holds on for the win? That's sheer joy.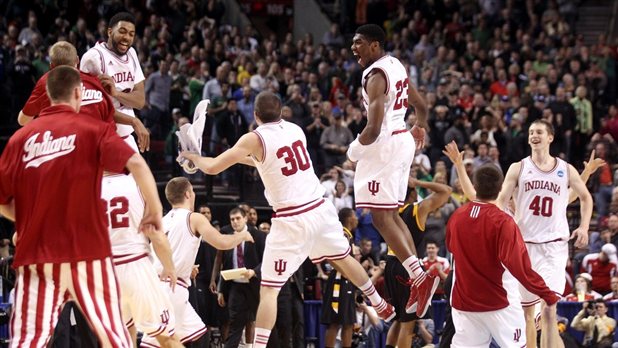 You also can follow me on Twitter @MikeMillerNBC.