Note: This post was supposed to go live on late Friday. Technical issues caused a delay.
Who knew we'd have NCAA tournament twice in one day?
Less than two hours after Norfolk State became just the fifth 15 seed to win a tourney game, Lehigh joined the club with its 75-70 win Friday against No. 2 Duke.
C.J. McCollum stole the show, but he was far from the only Mountain Hawk who made for a few great photos. So here, for your viewing pleasure, is Lehigh's amazing win. Nice job the Patriot League tourney champs.
See Norfolk State's win, in photos
Duke freshman Austin Rivers shoots over C.J. McCollum. Rivers led the Devils in scoring with 19 points. (Photo credit: Streeter Lecka/Getty)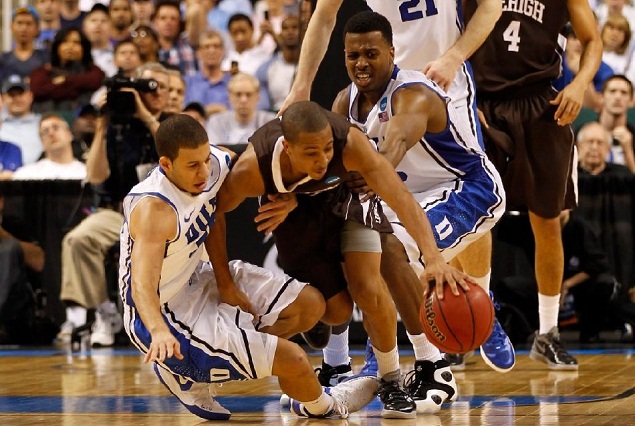 This was one of the only ways Duke could slow dowm McCollum. He finished with 30 points. (Photo credit: Mike Ehermann/Getty)
Duke's Josh Hairston reaches for a loose ball. (Photo credit: Chris Keane/Reuters)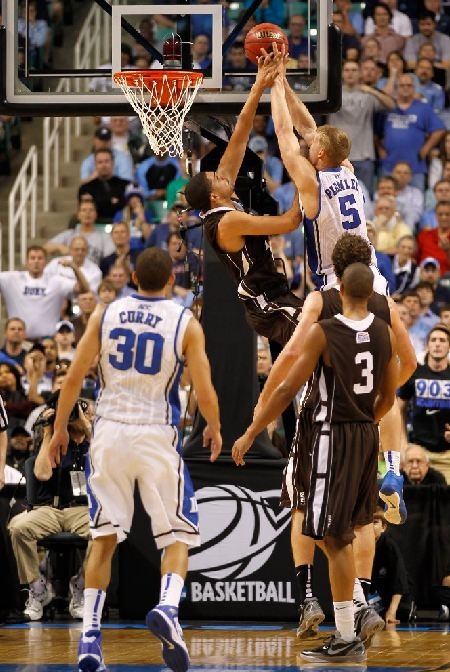 Mason Plumlee was Duke's other leading scorer. He also had 19. (Ehermann/Getty)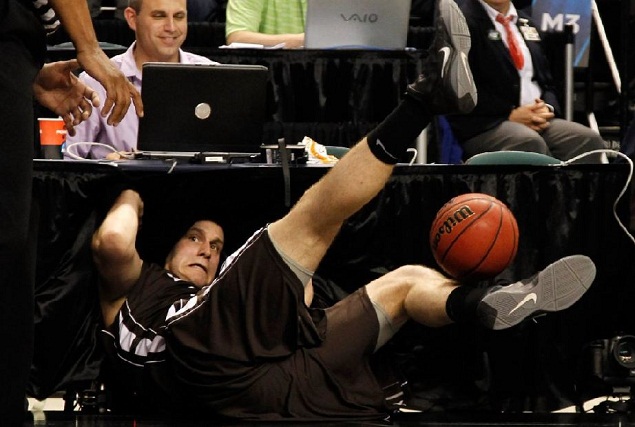 Lehigh hustled for everything, even when the ball was out of reach. (Ehermann/Getty)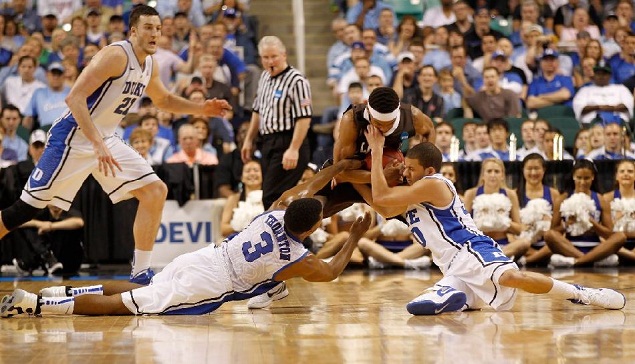 Devil defenders Tyler Thornton and Seth Curry grab for the ball while Lehigh's Mackey McKnight tries to maintain possession. (Ehermann/Getty)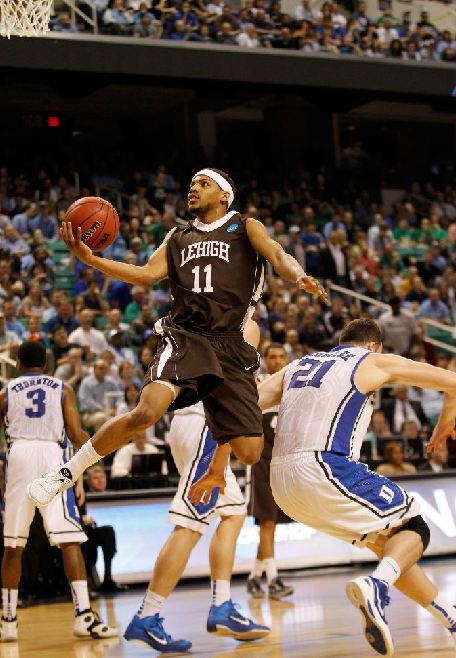 Not that Duke had much luck containing McKnight. He played 38 minutes, scored 11 points and only had one turnover despite serving as one of the Mountain Hawks' primary ball-handlers. (Lecka/Getty)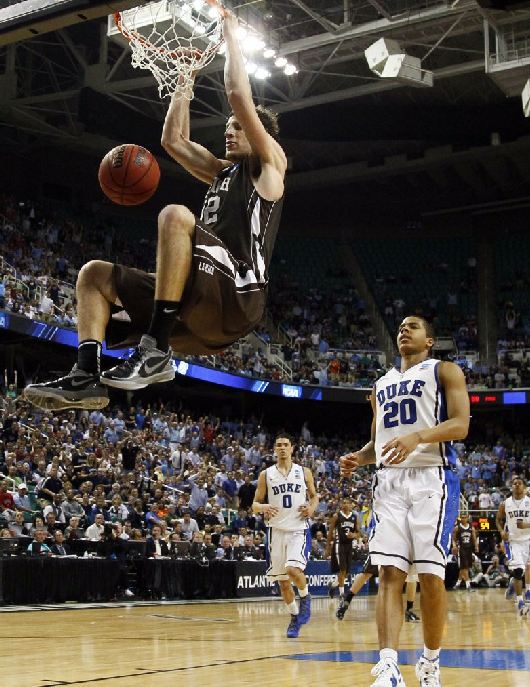 Gabe Knutson hit all five field-goal attempts and finished with 17 points. (Photo credit: Gerry Broome/AP)
By the end, McCollum (who also had six assists and six rebounds) knew it was history. (Lecka/Getty)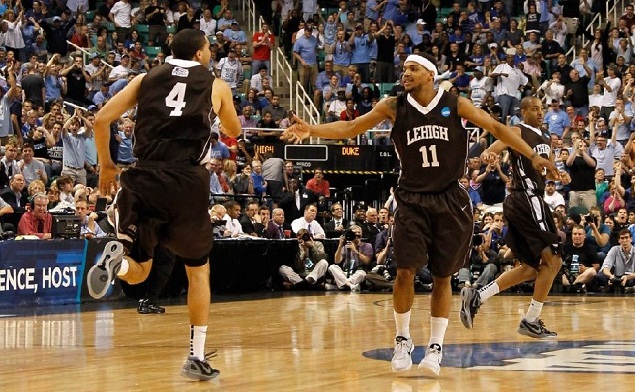 As did McKnight and forward John Adams. (Ehermann/Getty)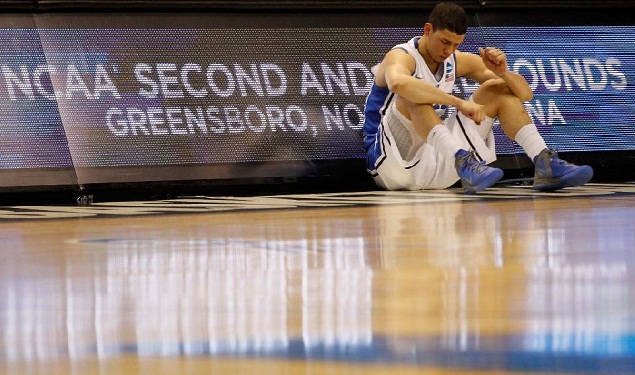 Rivers (5 of 14 from the field) couldn't carry the Devils. (Lecka/Getty)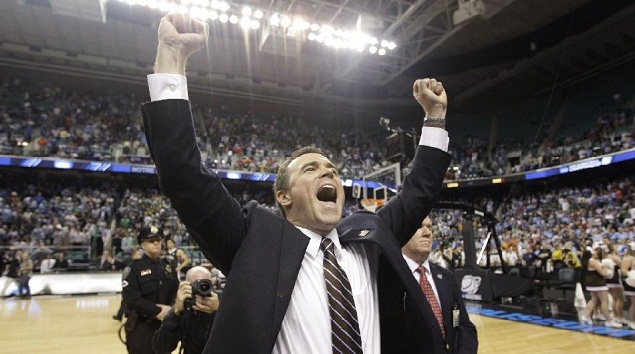 Lehigh coach Brett Reed, jubilant after the final whistle. (Photo credit: Chuck Burton/AP)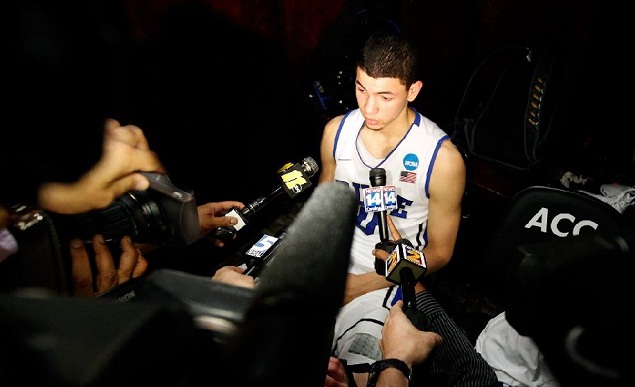 Rivers, still in shock afterward. He told reporters "I prepare to win. That's what Duke's about. This doesn't happen. We (expletive) lost to a 15 seed." (Lecka/Getty)
Follow me on Twitter @MikeMillerNBC.