See the rest of our regional breakdowns here.
Final Four Favorite: No. 1 Michigan State: Here's a crazy stat for you: Tom Izzo has had a No. 1 seed in East Lansing three times in his career — 1999, 2000 and 2001. Thats right. This is the first time in 11 years that Izzo had has a No. 1 seed. There's a reason that everyone talks about him as the best tournament coach in the country. What I like about the Spartans this season is that they are the perfect team for the style he likes to play. They defend, they rebound and they are led by the player with the bluest collar in the country in Draymond Green. Losing Branden Dawson hurts, but they still won the Big Ten Tournament without him.
And if they lose…?: No. 2 Missouri: The Tigers were sensational all season long because of how difficult it is to matchup with them with Kim English at the four. That is going to make them a tough team to prepare for. The Tigers also have arguably the best perimeter attack in the country, led by Phil Pressey, Michael Dixon and Marcus Denmon. The one issue I see is that the teams in Missouri's way actually match up with them fairly well — Florida and Marquette are both just as versatile.
Sign up for our NCAA tournament contest
Sweet 16 sleeper (9 or lower): No. 12 Long Beach State: LBSU has one of the best point guards in the country at any level in Casper Ware. He's going to be an NBA player. Mark it down now. And he's not alone — TJ Robinson is a double-double machine, James Ennis is a terrific athlete and Michael Caffey is going to be a great player in the Big West. The question for LBSU is going to be whether or not Larry Anderson is healthy. He's their best defender.
Final Four sleeper (5 or lower): No. 8 Memphis: I'm a bit upset with the fact that Memphis got an eight seed. Not because it wasn't deserved — hey, you want a better seed, then win more games — but because the Tigers are playing some great basketball right now. Will Barton is an all-american, Wesley Witherspoon is finally playing hard and Joe Jackson looks like the Joe Jackson we all expected from day one. The problem? They have a date with Michigan State scheduled in the round of 32.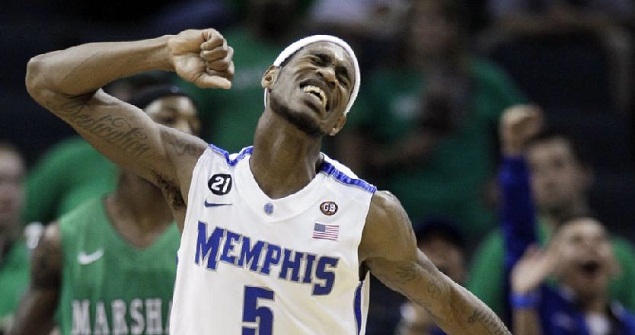 Player to watch (top 8 seeds): Isaiah Canaan, Murray State: If you haven't seen Canaan play, you are doing yourself a disservice. He can flat out score, and while he's not on the level of Jimmer, he's close. He's one of the best shooters in the country and he's not opposed to firing away from 25 feet off the dribble. When he's hot, watch out.
Player to watch (bottom 8 seeds): Scott Machado, Iona: I don't think that Iona was deserving of getting into the tournament, but the fact that they did is not a bad thing. They can score with any team in the country, and it's because they have Machado running the show. He's up there with Kendall Marshall when it comes to players that are worth watching because of their ability to pass the ball.
Best potential matchup: No. 2 Missouri vs. No. 3 Marquette: I can't stress how much fun this matchup would be. Marquette is one of the few teams in the country that is as versatile as Missouri. The Tigers would be in big trouble if this matchup comes to fruition because Jaw Crowder is big enough to take advantage of the matchup with Kim English inside but athletic enough to stay with him on the perimeter. Both teams play pressuring defense and can get out and run the floor. Marcus Denmon and Darius Johnson-Odom are two of the best two-guards in the country.
So who is getting upset?:
– New Mexico is capable of beating Michigan State. They can really defend and they have a number of shooters on the perimeter. I didn't have space to write about the Lobos here, but they are really, really good.
– I think Florida can knock off Missouri in the second round. Both have terrific guards and play a similar style offensively. Also, Florida is perfectly comfortable putting Brad Beal at the four and putting a lineup on the floor that is similar to Missouri's.
– The pod Murray State is playing in is in Louisville. Can the Racers and Isaiah Canaan get to the Sweet 16? Can they beat Marquette?
Rob Dauster is the editor of the college basketball website Ballin' is a Habit. You can find him on twitter @robdauster.