One of the few downsides of Selection Sunday is the timing of the NCAA tournament announcement. With four conference tournament championships ending just hours before the show, none of those wins ever get the attention they deserve. So how about a Photo of the Day?
Michigan State and Ohio State played a high-quality thriller. St. Bonaventure pulled off a surprise to take the A-10. Florida State beat North Carolina for the second time this season. And Vanderbilt knocked off the game's big dog, Kentucky, in the SEC final.
Those aren't small things. You can tell by how Commodores coach Kevin Stallings is burying his head in a towel to handle the emotions.
Now, senior Jeffrey Taylor, on the other hand. He's using a different method. Both are simply what happens in March.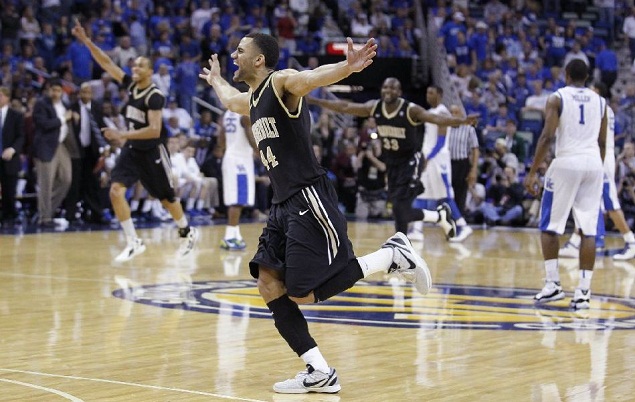 (Photo credit: Bill Haber/AP)
You also can follow me on Twitter @MikeMillerNBC.