Nobody did more heavy lifting Thursday than Marshall's DeAndre Kane.
The 6-4 sophomore scored 40 points, grabbed seven rebounds, three steals, had three assists and just one turnover – in 54 minutes. That's right, he played all but one minute of the Thundering Herd's 105-100 win against Tulsa in Thursday's Conference USA quarterfinals.
He hit 15 of 32 shots and ripped off seven points in the final 31 seconds of the second OT as the teams played the first triple-OT game in C-USA tourney history.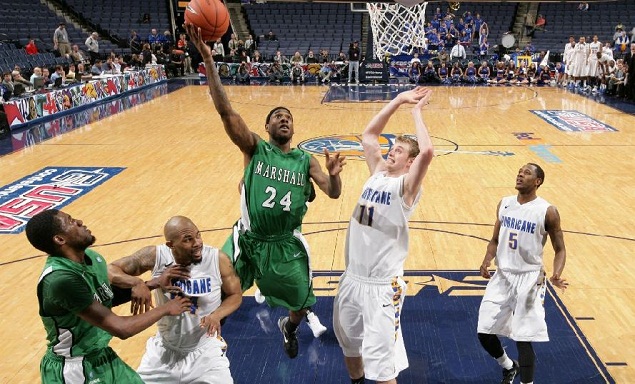 Other tidbits from that game:
The 205 combined points were a C-USA tourney record.
First time in C-USA tourney that both teams topped 100.
They combined to shoot 101 free throws (Tulsa was 40 of 58, both tourney records).
Kane's 15 field goals also set a mark.
Now, if Kane's legs have any bounce in them for Friday's game against Southern Miss, I'll be stunned.
You also can follow me on Twitter @MikeMillerNBC.