Had Thursday's Photo of the Day selected, cropped and ready to go. Then Florida State threw a kink in the plans.
Luckily, both are of the Seminoles. So we'll use 'em both.
No. 22 FSU blew a first-half lead and looked like it was toast against No. 24 Virginia when senior center Bernard James – one of the game's dominant defensive players – was ejected with about five minutes left. Tough exit for the big guy.
But the 'Noles weren't done. They overcome an 11-point deficit and won 63-60 when guard Ian Miller nailed a 3-pointer from the right wing with .8 seconds remaining. That's how a team goes from this: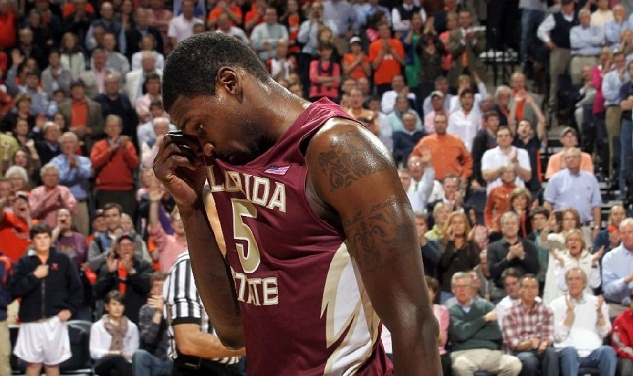 To this.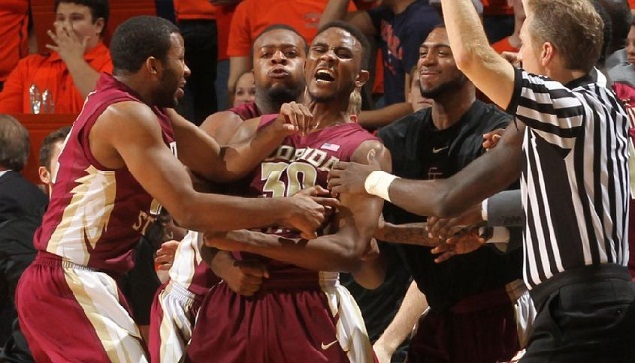 (Photo credits: Andrew Shurtleff/AP)
You also can follow me on Twitter @MikeMillerNBC.