Know what'd be great? More pictures. More big, really great pictures. Kinda like in this Kansas-Missouri post from the weekend.
So let's do that. Let's have more pictures.
Starting now we'll spotlight the best photo of the day. And when I say we, I mean me. But I've got a good eye for photos. Heck, to kick this thing off, why not offer two? Then check back every night about this time for the day's best from college hoops.
The first is South Florida's Hugh Robertson shooting over Cincinnati's Yancy Gates – and seemingly through the backboard – in the Bulls' win. They're now a somewhat amazing 11-5 in the Big East. (Photo credit: J. Meric/Getty)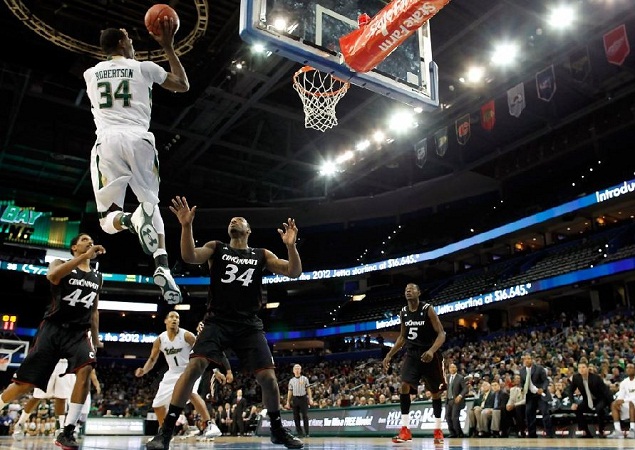 The second is Miami's Durand Scott, popping his jersey as he's hoisted by Hurricanes fans who rushed the court after a win against No. 15 Florida State. (Photo credit: J. Pat Carter/AP)
Scott scored 17 points during a victory that must've felt even sweeter with center Reggie Johnson forced to ride the bench.
You also can follow me on Twitter @MikeMillerNBC.