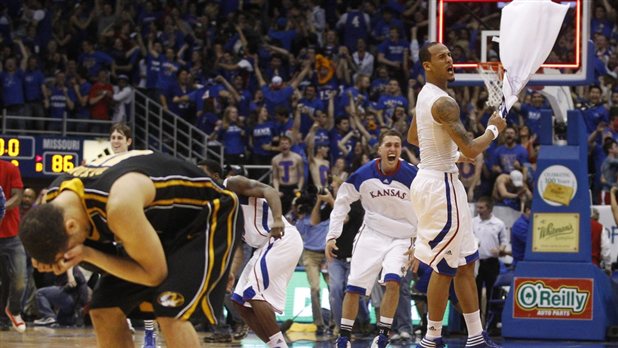 When No. 4 Kansas completed a 19-point rally to defeat No. 3 Missouri — the Jayhawks' historic rival — it immediately qualified as one of college basketball's games of the season.
But was it the best?
We'll open it up to a vote. There are other obvious candidates, some recent (Duke over UNC) some from early in the season (Indiana stuns Kentucky) and some you may have missed (George Mason beats VCU at the buzzer). So cast your vote below, or add your choice in the comments section below.
After all, you may be a Missouri fan and prefer the Tigers' 74-71 win on Feb. 4.
You also can follow me on Twitter @MikeMillerNBC.