Greetings NFL fans! Your hoops season starts now.
Now that Eli Manning managed to outplay Tom Brady in yet another tense, tight Giants-Patriots Super Bowl, maybe you're ready to take a pigskin sabbatical for a few months and enjoy some hoops. But we all know the NBA really isn't worth watching until the playoffs begin, so why not focus on the college game for the next, oh, 50 days or so?
It's a good week for it, too. Duke and Carolina play, Kentucky faces SEC rival Florida, two dynamite mid-major showdowns are later this week and Saturday's loaded with sweet games.
Here's your primer.
There is no dominant team*
Which is to say no team from a BCS league is unbeaten. That seems to be the lone qualification for many pundits to determine a dominant team.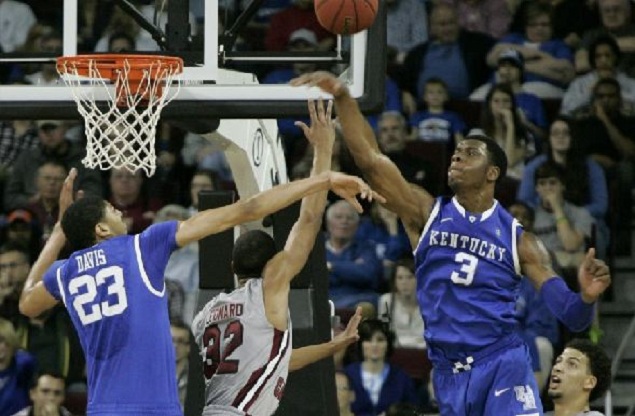 Too bad. Because Kentucky and Ohio State are awfully close. The Wildcats (23-1) Buckeyes (20-3) are 1-2 in the polls and pretty much every respectable rating system (Kenpom, Massey, LRMC, Sagarin), though Ohio State claims top honors in three of those. (Do me a favor and ignore the RPI.)
Syracuse is deeper and awfully good. UNC and Missouri are right there. But Kentucky and Ohio State are the top two and should be playing on that first Monday in April. Sure, we could've said that about the Buckeyes and Kansas last season, but neither came all that close. Could be the same again this year. But if you're looking for two teams to start eyeing for your bracket, it's these two.
So what's wrong with Syracuse?
Nothing. You probably noticed that the Orange are 23-1. Maybe you heard that they won their first 20 games and are ruling the Big East. Both are true. And now that 'Cuse has shot-blocking stud Fab Melo back in the lineup, they'll be even better. Picking against the Orange was a meme earlier this season. It's lingered a little, mostly because Melo missed three games. But pick against Jim Boeheim's team at your own risk. (Also, this whole mess has nothing to do with how the team's played.)
But there is one unbeaten team out there!
That's Murray State, which is 23-0 and hasn't been beating up chumps.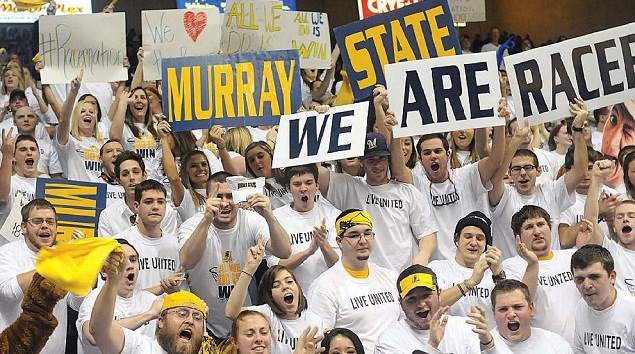 The Racers have handled Memphis, Southern Miss (don't laugh, the Golden Eagles lead C-USA) and Dayton. They're not on the same level as the likes of St. Joe's – the last mid-major to make a run like this – but they have an elite player in guard Isaiah Canaan and loads of experience. They're Sweet 16 material and maybe more.
Any other surprise teams?
Plenty. Indiana (18-6) was the talk of college hoops until a recent cold streak. Missouri, Michigan State and Georgetown have emerged as Top 10 teams. Florida State's atop the ACC, St. Louis is in the A-10 mix and Virginia's gonna end its Big Dance drought. Teams like Iowa State (17-6), West Virginia (16-8), Notre Dame (15-8) and BYU (20-6) won't win league titles, but are playing better than expected. Yet the biggest surprise of all may be San Diego State (20-3), which lost four starters but hasn't missed a beat.
Teams who've stunk it up
Texas A&M (12-10) was picked to win the Big 12. Not happening. UCLA (13-10) had enough talent to take the Pac-12, but kicked off its best player (Reeves Nelson) in December. UConn (15-7) has lost six of its last nine and coach Jim Calhoun is on a medical leave of absence. And until Pitt reeled off four straight wins, the Panthers (15-9) ranked as the most surprising dud of the season.
Actually, the entire Pac-12 is bad
As in it might just place one team in the NCAA tournament, which is absurd.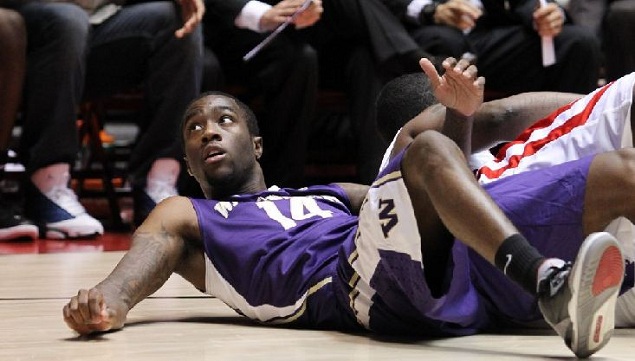 There's no debate it's the worst BCS conference, but the Mountain West, Atlantic 10 and Missouri Valley all boast better teams at the top and better overall depth. Cal (18-6, 8-3) should be the league's saving grace, but the Bears can't seem to put together consistent performances. Washington (Put it this way: Colorado might win the league crown. That's stunning.
And the Big Ten? It's the best
Yes, there are the occasionally wretched games (gloss over this result), but those are the exception, not the rule. Ohio State gives the conference an elite team, while Michigan State's a Final Four contender. Indiana, Michigan and Wisconsin are Sweet 16-caliber teams, while Purdue, Illinois, Minnesota and Northwestern — yes, Northwestern! — could all go dancing. That's nine out of 12 in March. Not bad.
There's no Jimmer, but these guys can play
Kansas' Thomas Robinson is the nation's best defensive rebounder and the driving force behind the Jayhawks' Big 12 title hopes.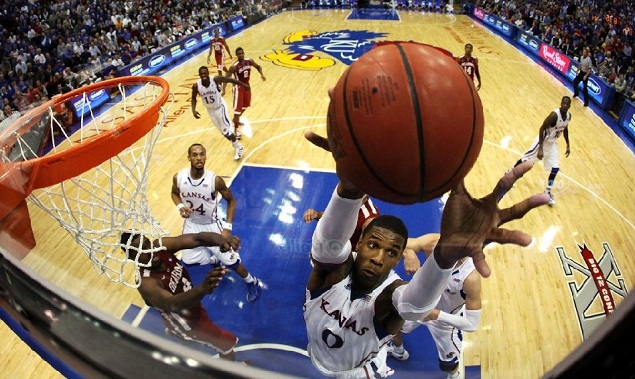 Jared Sullinger is his usual spectacular self for Ohio State. Anthony Davis is re-writing freshman records at Kentucky and Marcus Denmon's busy shooting his way into player of the year consideration. Weber State's Damian Lillard leads the nation in scoring. But Creighton's Doug McDermott may be having the best season of all. He's making 51 percent of his 3s, taking the bulk of the Jays' shots and rebounds at a rate befitting of beefy power forwards.
The brawl, and its aftermath
Xavier and Cincinnati play one of the game's truly heated rivalries. This season's got out of hand, though. Words were said, tempers flared and the ensuing brawl was as significant as it was nasty. Yet, it's been Xavier, the team that dished fewer harsh suspensions to its stars, that's struggled, while Cincinnati (16-7) adjusted to life without center Yancy Gates. Neither is going to make the Final Four. Both can wonder what might've been.
Keep an eye on these bracket busters
Wichita State, New Mexico, St. Mary's, Belmont, Long Beach State, Harvard, and UNLV are all non-BCS schools who'll almost certainly be in the big dance. Some will earn decent seeds. All are capable of reaching the Sweet 16. But if you want schools who'll probably be seeded 8 or higher but could wreck your bracket, keep an Iona, Akron and those pesky CAA schools – VCU, ODU and George Mason. Surely you recognize those schools.
You also can follow me on Twitter @MikeMillerNBC.